The acquisition of Korean auto giant Ssangyong Motors by Mahindra happened two years back but the company has risen a bit late in introducing its line-up in India. During the 2012 Auto Expo at New Delhi, Mahindra India presented a slew of cars from the Korean giant. The company also mentioned then that the country will soon be bestowed with a number of SUVs in near future which will raise the bar for the competition in this segment. Of these planned SUVs the Rexton is going to be the first one to touch the Indian shores; the price tag of this SUV has been decided very strategically around Rs. 20 lakh so that it does not get into the way of Mahindra XUV 500's sales.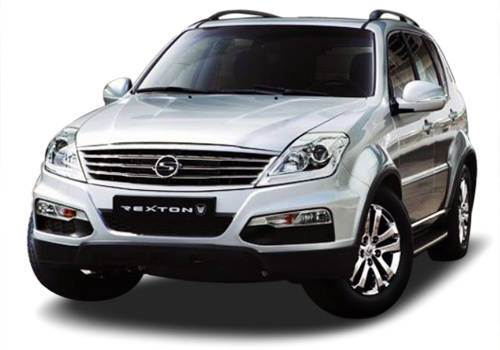 The said Mahindra Rexton sits on the platform of Mercedes Benz M Class and was launched by Ssangyong in Korea in 2001; the creative mind behind the design philosophy was Giorgietto Giugiaro's Italdesign studio.Five years later, in 2006 this SUV received a major facelift with a new name of Rexton II and another upgrade was rendered after 4 years in 2010. The Rexton SUV flaunts major technologies such as catalyzed diesel particulate filter and a variable geometric turbocharger that helps reducing its carbon print by reducing the tail pipe emissions. The Rexton II was very similar to the upgraded model of 2010 in terms of mechanics.
The 2010 model however has enhanced parking brake technology, electronic toll collection system, a system for monitoring tire pressure and a system that warns for forward collision and also avoids it. This version of Rexton would be launched in India as Mahindra SUV; there are three engines doing duty in this SUV such as 2.7-liter CRDi engine that produces 162 BHP and 342 Nm of power and torque respectively, a 2.9-liter diesel engine and a 3.2-liter petrol engine that pumps out 217 BHP and 310 NM of power and torque respectively. Mercedes Benz has license the manufacturing of each one of the aforementioned engines.
Read More on : 2013 Mahindra Ssangyong Rexton