The 78th edition of the Mahindra Great Escape, one of India's most popular off-roading adventures, concluded successfully in Lonavala, near Pune with more than 50 vehicles from the Mahindra stable manoeuvring the challenging route. Mahindra customers from Pune, Nashik and other neighbouring areas, participated in the rally. The event received an overwhelming response from offroading enthusiasts, leaving everyone asking for more. The rally was flagged off at 9:30 am from Pawna Resort Club Mahindra, Lonavala. Participation by vehicles included the Mahindra Bolero, Mahindra Scorpio, Mahindra Invader and the newly-introduced extreme off-roader, Mahindra Thar 4x4– each one representing the tough and rugged DNA of Mahindra vehicles.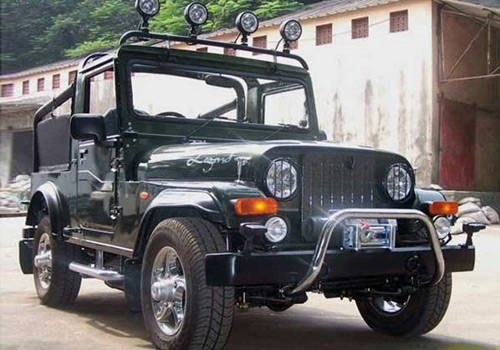 See More Mahindra Thar Pictures Read More on Mahindra Thar
These iconic Mahindra SUVs negotiated an arduous terrain and en route the convoy of vehicles passed through the offroading terrain which becomes slightly treacherous during the monsoon. One of the many Mahindra Great Escapes to be held under the Mahindra Adventure umbrella brand, it continued to live up to its promise of encouraging an off-roading culture and demonstrating the tough & rugged DNA of Mahindra vehicles. In 2011-12, Mahindra Great Escape will continue to hold its place of prominence with the number of Great Escapes being doubled to 20 from 10 events in 2010 -11 and a wide array of new locations being added to encourage enthusiasts, from across the country, to participate in this off-roading event. Speaking on the occasion, Mr. Vivek Nayer, Senior Vice President, Marketing, Automotive Sector, Mahindra & Mahindra Ltd. said, "We are delighted to host this edition of the Mahindra Great Escape at Lonavala, near Pune. This has been a very popular destination among offroading enthusiasts for its terrain, since it gives our customers an idea of the tough and enduring nature of Mahindra vehicles.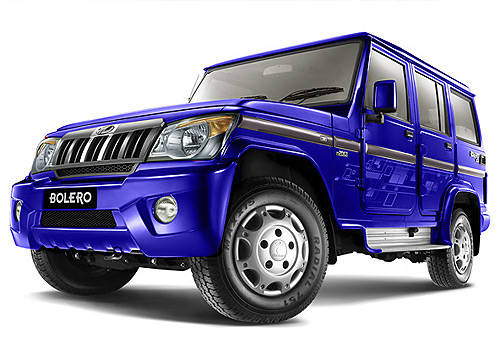 See More Mahindra Bolero Pictures Read More on Mahindra Bolero
Mr. Nayer further added, "Over the years, the Great Escape has developed a reputation as one of India's most thrilling off road events and this one was no different as it tested the limits of both man and machine to the extreme. Participants were encouraged to get ready to experience the thrill of the Great Escape and the adrenaline rush was palpable amongst the enthusiasts. Real time tweets and updates on various social networking sites by participants further added to the overall excitement of the rally. We plan to return with another fun-filled edition of the Great Escape, shortly." This edition of the Mahindra Great Escape was conducted in association with JK Tyres, Bosch, Servo Lubricants and Buddh International Circuit. The Mahindra Great Escape route was chalked out by the Mahindra team to ensure that participants could enjoy the rally unhindered.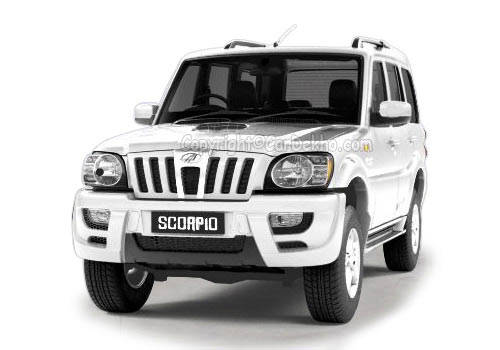 See More Mahindra Scorpio Pictures Read More on Mahindra Scorpio
The Mahindra Great Escape was first conceptualized in 1996 as a non-competitive, off-road rally meant to encourage Mahindra customers to test the strength of their vehicles on terrain other than tarmac. Through the years, the Great Escape has acquired a reputation as one of India's premier off-roading events with each edition seeing eager participation from die-hard Mahindra fans and customers alike. From the hills of Coorg and Siliguri to the tea estates of Munnar and to the undulating sand dunes of Mandawa in Rajasthan, the Great Escape has blazed a unique trail across the length and breadth of India. In July 2009, the Mahindra Great Escape celebrated its Golden Jubilee in Goa, which was the venue for the 50th edition of one of India's most eagerly awaited off-road extravaganzas. To mark the occasion, a fresh new logo was unveiled with an image of the Scorpio splashing through mud, implying unlimited potential for fun. An exciting new Great Escape website was also launched, enabling customers to enroll themselves for each edition, online.
About Mahindra Adventure initiative
A unique concept to showcase the off-roading capabilities of Mahindra vehicles, Mahindra Adventure will function as an umbrella brand with a series of adventure and motor sports events organised under its banner. Mahindra Adventure will unleash a series of events throughout the year such as the popular off-roading event, the Great Escape, several Challenges, which are sporting events in keeping with the company's promise of providing adrenalin pumping challenges, Multi-Day Escapes, which include exciting thematic initiatives such as Vineyard Escape, Monastery Escape and Spice Escape planned to encompass the length & breadth of India and some Support Initiatives, such as Save the Yak, to take up various causes for the community. Mahindra Adventure will also enter official teams in some of India's most popular motorsports including Dakshin Dare, Raid de Himalaya and Desert Storm.
Read More on : Mahindra Thar detailed review