POOR DELIVERY OF CAR, VERY POOR SERVICE CENTER & VERY BAD CA
POOR DELIVERY OF CAR, VERY POOR SERVICE CENTER & VERY BAD CA
After delivery car, I had driven my car only 30 km after that it had suddenly stopped between the highway and it hadn?t started . So, people had pushed the car aside. Then I called showroom but I didn?t got suitable reply. After pushing brake pedal many times, it had started.
1.Next day I faced the same problem. Then I called roadside assistant. He told me that it is having problem in starting switch present in brake pedal. When I went to service centre they told me that car is OK.
2. But I faced the same problem many times. Then I went to service centre and they changed starting switch but then more problems started like
a. Dashboard creates noise when I drive it.
b. On long drives AC stops workin.
Write your Comment on Datsun on DO
Datsun on DO User Reviews
All (1)
AC (1)
Dashboard (1)
Noise (1)
Service (1)
Service centre (1)
Showroom (1)
After delivery car, I had driven my car only 30 km after that it had suddenly stopped between the highway and it hadn?t started . So, people had pushed the car aside. The...Read More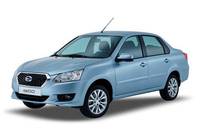 Rs. 5.00 Lakh*
*Estimated Price
*Estimated Price New Delhi