The Pathetic BMW X1 !!!
BMW should stop manufacturing this patheric excuse for a car. Look and Style: Interiors are pathetic. Exteriors not too bad. Looks more like a hatchback than a crossover. Comfort: Pathetic suspension, seats are hard. Driving position too is very bad! Pickup: Seems as if theres a man with a sledgehammer instead of the gearbox...everytme it changes gear, it seems as if youre going to blast out of the wind screen! Mileage: Gives 5.5 kmph on delhi roads. Simply pathetic Best Features: none Needs to improve: Everything Overall Experience: Preposterous
Write your Comment on BMW X1 2010-2012
1
j
jgg
Aug 25, 2014 3:22:38 PM
what is the cost of maintanence
Reply
1
N
narine c. shetty
Jan 5, 2013 7:15:03 PM
Totally agree with Rajesh. About mileage should not be complained because its ok. Giving ten in Mumbai roads and 15 on highways. Comfort is better as what has been described. And being an engineer myself can tell u that it is a very good engine related to torque produced and pick also will be maintenance free for long run AC is a perfect one and of course u cannot get a 50 lakh BMW for 25 lakh so its exactly what u r paying for with the BMW logo to suffice. Im satisfied and quite happy........
Reply
1
R
rajesh chandran
May 16, 2012 11:03:11 AM
After having driven it for 2 months i can say that it is not as pathetic as brought out here. Of course, you get what you paid for and it being a BMW it might pinch a bit for someone who is looking for all the bells and whisltes of a BMW product. Pick up is very good considering it is on a 2000 CC engine. You are getting a mileage of 5.5 while i am getting 15.9 on highway and 11.5 on city roads with AC on...well this is a diesel, so no comments on a petrol vehicle mileage. Still you need to get your vehicle checked up for low mileage IMO.
Reply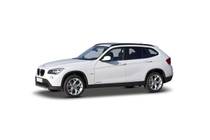 This car model has expired
Trending BMW Cars
BMW i3

Expected Launch: May 22, 2020