Luxury on Rent
Modified On Dec 04, 2012 03:41 PM By Ravi
4395 Views

Write a comment
We all have seen Luxury cars being used as Taxi's, right from Mercedes C, E, S class or BMW 3, 5, 7 series and the list continues with the Audi's, the Jag's and maybe the cherry on the top is a Rolls Royce. But how often do we wish that there was a Luxury car which could beat the Mumbai Traffic! Well the answer would definitely be a Mini from Red and Blue Luxury Rental car services in Mumbai
.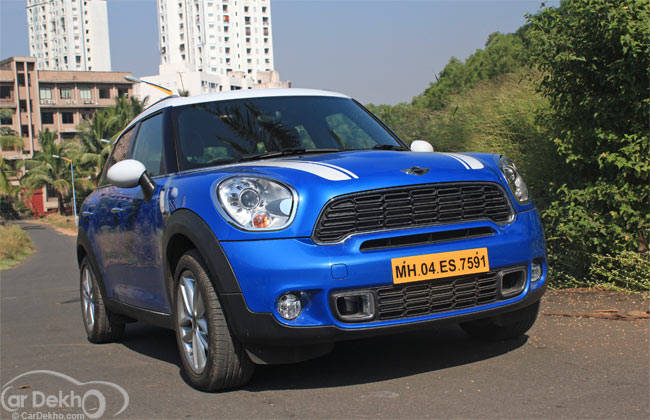 A power packed, sporty and spacious Hatchback with an amazing ride quality which separates it from the rest of the "junta" hatchbacks. As the car already falls in the luxury car segment, there is no customisation offered inside the car. But they do offer some added features which makes it unique and different as a taxi.

You are provided with High end lifestyle magazines to read. Chargers for all possible portable electronic gadgets jut out near the console.

There is a high speed Wi-Fi connection set up within the car, and they provide an Ipad, which enables the travellers to connect to the net on the go. So the grown-ups can work or surf while kids can play games and entertain themselves during their ride in a Mini Countryman Taxi.

Mini Taxi drivers are really skilful, letting you as a traveller just sit back, relax and enjoy the ride without worrying about the road. They are quite punctual too, arriving at your door step on time. We travelled in the Mini Taxi twice in the day, once in the morning and once in the night.

The morning travel was short and sweet as the driver took the shortest route to reach the destination. But in the night he took a longer route at our behest, because we wanted the ride to last just a tad bit longer. We were enjoying the night ride sitting on the back seat, surfing the net and feeling the cold night wind through the opened roof. But finally like all good things, even this had to end.

The driver dropped us back to our door step where he had picked us. With a good bye and a smile he drove off into the night, leaving us with a "fully loaded" Mini experience to remember for quite some time. So, if you need something of this sort for yourself or your loved ones, call Red and Blue Luxury Rental car services.

Was this article helpful ?
0 out of 0 found this helpful