Drive your own entertainment
Published On Oct 17, 2014 05:28 PM By Bala Subramaniam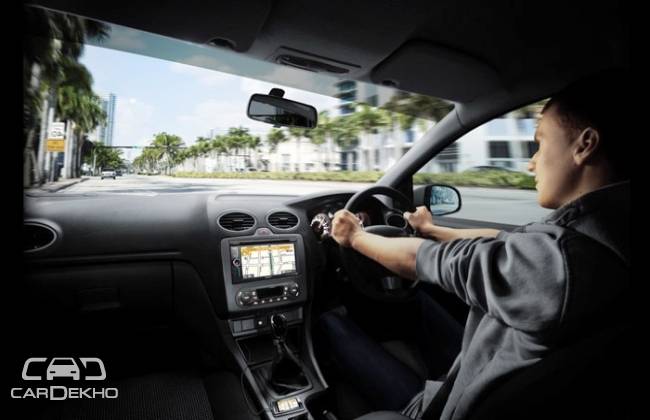 Driving alone. Driving with friends or family. Driving angry. Driving happily. It doesn't matter who you drive with or what mood are you in during driving, music always keeps you great company. It just lifts the mood and sooths you. Sure, almost all the cars are now available with an entertainment system but not all offer complete entertainment. Some may lack DVD support, some may not have Bluetooth connectivity and some may miss out on voice control. Here we list some in-car entertainment products offering different functionalities of music and more. Fit them and take the entertainment wherever you go.
Sony XAV-712BT

Sony's Xplod series are well known for their quality of sound and with the XAV-712BT they bring many exciting features to the in-car entertainment. The 7-inch TFT touch screen can display your smartphone's contents thanks to the MirrorLink feature. You can completely control everything in your smartphone through the system's display regardless of music, phone calls or navigation. Apart from CD playback, dual USB connectivity and Bluetooth support, the XAV-712BT also gets MHL/HDMI interface that can play digital video and audio input from compatible smartphones. You can also download the App Remote from Google Play or App Store to unify your in-car music with tracks from your phone. The App Remote can also control functions like navigation, music playback and you can also listen to incoming messages.
Pioneer AVH-X8690BT

The AVH-X8690BT is Pioneer's flagship DVD Multimedia AV Player with DVD/CD player, dual USB ports, Bluetooth connectivity, Aux in support and SD/SDHC memory card slot. HDMI input is also available and you can play DivX format videos from your DVDs or CDs. The 7-inch WVGA touch panel is LED backlit and comes with reverse camera ready feature. If you have an iPhone, you can connect it to the system and get voice control as the AVH-X8690BT is Siri Eyes Free compatible. While direct control of your iPhone or iPod can be had through USB or Bluetooth, your Android phone can be controlled through Bluetooth only.
Kenwood DNR9350BT

Kenwood's DNR9350BT ticks all the boxes of regular features such as DVD/CD playback, USB port, Bluetooth connectivity, iPhone/iPod support and HDMI input. What it offers additionally is a built-in Wi-Fi hotspot system. Connect a Wi-Fi router or your phone's internet connection and open the world of internet right in your car. Another highlight of the DNR9350BT is that it comes with built-in Garmin navigation system. It also comes with built in apps like Facebook, Twitter, Dropbox and more. Mirror function for android devices and iPhones are available. It comes ready with Siri Eyes Free feature, camera input ready feature, route collector and cloud music streaming.
There are many more products available in the market. Rear seat entertainment products are also available on a wide range. And you can customize the products to suit your needs. Each product may bring many unique features and may miss out on some. Be sure to choose the one that is useful for you. And get the knowledge beforehand whether the addition of these products will cause any damage to your car's warranty.
Was this article helpful ?
0 out of 0 found this helpful