Advantages of LED Lighting Technology
Modified On Oct 31, 2014 04:01 PM By Abhijeet
What are we talking about?
Though most customers ignore the importance of LED lights and consider them more cosmetic than functional advantages, LED technology has paved the way for more effective and efficient lighting on vehicles. What we are talking about here are the very basic uses of LED lighting in the daytime running lights along with regular head lights and LED equipped tail lamp units.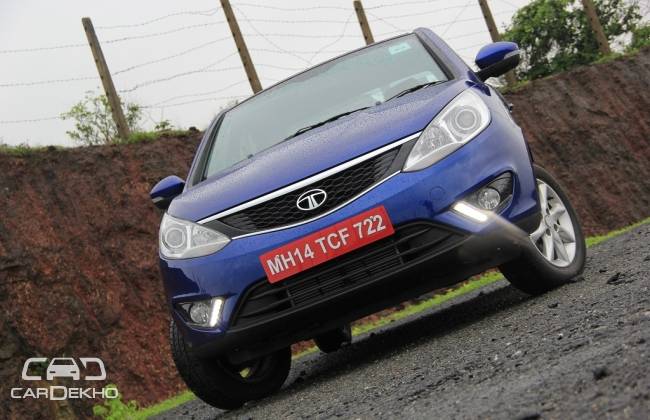 Continuous advancements are being made to LED technology and replacements are made against filament-based lights because of LEDs higher efficiency and their ability to withstand rough use.
Are they only for expensive cars?
Although a jewel for expensive high-end luxury cars, the use of LED lights in headlamps is still a long way to their extensive use in smaller vehicles. However this technology is trickling down to their use in the tail lamps of affordable cars. Cars like Mahindra Verito Vibe, Nissan Pulse and the recently launched Fiat Punto Evo come equipped with LED lights in their tail lamps.

Zest by Tata Motors and Hyundai i20 receive LED light treatment in their daytime running lights. Although LED lights cost more to equip than conventional filament based alternatives, they more than make up for their price difference in enhanced performance and increased energy savings. As more technological advancements are done on LEDs, they are slowly becoming more cost effective, leading to expanded use in more affordable vehicles.
What are they made of?
LED lights use electrons and protons to form a semiconductor light source, which can also change colours, as the protons that make energy have different colours depending upon the energy band of the semiconductor. In the automotive industry, LEDs have become a popular alternative to traditional bulbs since they are easy to design and strongly built.

These qualities of this technology make it appropriate for use in running lights and tail lights. Most LED tail lights are made up of a collection of several smaller LED's that function together to create the overall light. This is a helpful advantage as if one of the diode malfunctions other diodes are still available to produce light.
What advantages do you get?
More and more car-makers are opting for LED tail lights over traditional incandescent lighting for the many reasons the technology has proven to be efficient in. Yes, LED lights can improve the appearance of the automobile they are installed on because they deliver a more modern look, but there are a lot more advantages with them.

Brighter: LED tail lights make an important safety feature, especially during thick fog conditions, due to the fact that they are brighter, allowing increased visibility of your car to other road users. This increased appearance of the LED lights promotes safer driving and can also help reduce accidents.
Waterproof: LED tail lights are completely waterproof, since they are sealed using solid state technology. Wet driving conditions are no hassle for LED tail lights. Being strongly sealed, they are also protected from the dirt and oil often present on roads.
Long lasting: Delicate filaments of incandescent bulbs tend to burn out. LED lights do not have such delicate filaments and thus, have up to 10 times longer life expectancy.
Less power consumption: LEDs have proven to be very efficient as they use less than half the power compared to traditional bulbs. These are further a blessing for electric cars, and also save money in fuel-based automotives as well.
Shock Resistant: LED tail lights are built using solid state technology, which implies there are no moving parts or delicate wires. Therefore, vibrations and bumps have much less effect on them.
Corrosion Resistant: Since there are no metallic wires used in its built structure, LEDs are not prone to corrosion.
Quick response: LED lights are 25% quicker in activation compared to incandescent lights. A quick response leads to increased safety.
Smaller: LED tail lights can have much more slicker designs in comparison to their traditional cousins because LEDs take up less space as they are small.
Lower operating temperature: LED lights do not use a filament that burns, and so produce no heat. This might not sound important but lower operation temperature makes them more efficient.
Was this article helpful ?
0 out of 0 found this helpful