CarDekho Gaadi is now in Ahmedabad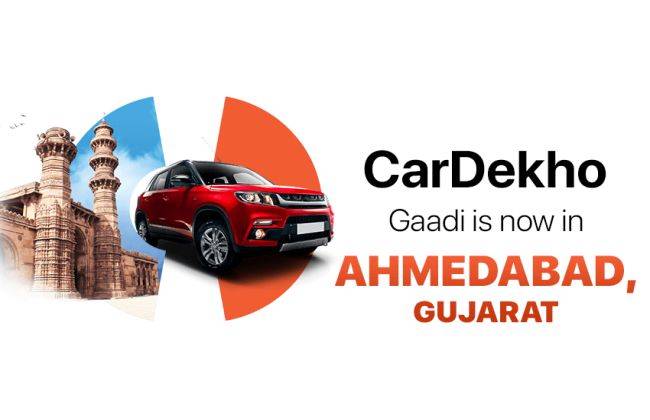 CarDekho Gaadi stores are popping up every now and then because we wish to bring a more coherent platform and process to help people sell cars. With more than 80% of the used car market in India still in a largely unorganized condition, there's a lot more to do, a lot more which we believe we can contribute with your help and with the help of all those who've trusted us.
We currently have 43 stores and more will follow suit shortly. For the people of Ahmedabad, you can now sell your cars at either of our two stores located in:
At CarDekho Gaadi, we pride ourselves in finding the best resale value for you in this competitive market. Our website allows you to easily input your basic car details and generate the estimated resale value of your car. The actual price may be higher than the one shown on the website basis how well you've taken care of your car
Here's how it works:
You schedule a visit for a free inspection of your car. It's a comprehensive inspection covering over 200 key points through which we generate a report and give you the best possible prices for your vehicle.

If you agree to the price, then we begin the process of resale by offering you i) Free RC transfer ii)Free Vahan Check iii)Free assistance with all the required documentation iv) Loan closure assistance

We do all of this in the most transparent way which is to say that we keep you informed every step of the way. By the time the process is over, you'll know just as much about selling a car as we do. Also, no matter the model or make of your car, we are ready to purchase it.
If all of this sounds too good to be true, we recommend that you book an appointment with CarDekho Gaadi, a trusted place to sell cars quickly and without having to talk to a lot of people or visiting tens of car dealers. Instead of doing all of that, just give a call on 1800-12345-2323 and allow us to help you [sell your car](Selling Your Old Car: Top 5 Things to be Careful About).
Also Read:-10 Pro Tips to Sell Your Car