Used Cars: To Buy or Not to Buy
Modified On Jun 28, 2016 03:27 PM By Aman
Buying a car can be a very emotional decision, but buying a used car should not be one! Especially for first time buyers, this is one decision that you need to take cautiously and with proper guidance. Even before beginning your search for choosing the right vehicle for yourself, make sure that you listen more to your brain than to your heart. Always remember, you are not buying a car to oblige anyone nor you need to come under any pressure of finalizing a deal immediately when you see that bright and shiny vehicle that you have always dreamt of.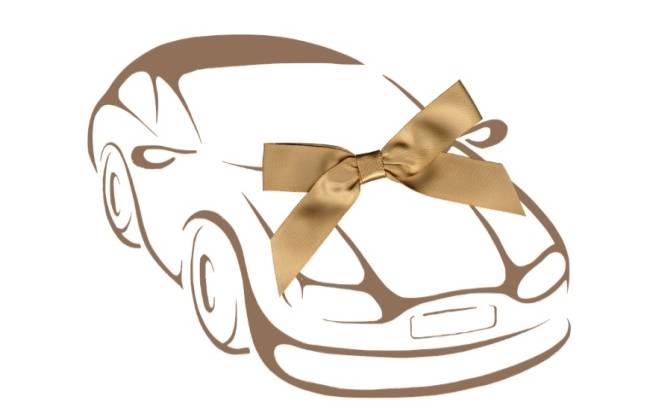 Well, as most of us are not car connoisseurs or even car lovers for that matter, this is where it becomes very important to understand both sides of the coin. But don't worry, we are going to sort out this important decision for you. Let's discuss at length below on why you should go for a used car and also throw some light on why you can avoid buying one.

Why used cars can be the right choice for you
Let your drive be tension free
Let's consider two scenarios here. First, suppose you just bought your first car which is a brand new Maruti Suzuki Swift and the very second day your partner insisted to go on a shopping trip to the old city which is full of congested roads. Your very first thought will be of ending up with dents or even scratches when you drive through narrow roads. Chances are that you might not even take your new car out and choose public transportation instead. Now, consider the same scenario when you just bought a used Maruti Suzuki Swift instead of a brand new drive. If you are assigned the same task, you won't hesitate much in taking your car through those narrow lanes. Used cars do have a tension free factor which can be of great help especially for first time car buyers or people who are looking for hands-on practice driving within high traffic density.

Pay less and even upgrade your segment
As soon as a brand new car steps out of the showroom (after being purchased obviously) it starts losing as much as 8-10% of its initial price within a minute. Yes! Take that to your advantage. Let's take an example of a brand new Maruti Suzuki Swift Lxi available in New Delhi, which will cost you close to Rs 5, 28,057 on road. Here is the breakup: Ex showroom Rs 4,71,613 + RTO Rs 18,948 + Insurance 17,689 + Other charges Rs. 19,807 = Rs 5,28, 057. Taking into account of its depreciation, suppose if you go for a 1 year old, same model i.e Swift LXi variant in Delhi, which is roughly driven 12,000 km, it will cost you around Rs 4,15,000/- if you buy from a dealership and Rs 3,85,000/- if buy directly from the 1st owner. You can clearly see the difference that you will be saving when opting for a used car.
Not just this, the biggest advantage that one can have is to upgrade to even a higher segment vehicle at the price equivalent to what you were to pay above. Between Rs 3.75 - 4.15 lakhs, one can easily get a 2011 Hyundai i20 Asta (top model) with close to 28,000- 35,000 km done. Cars are meant to be driven and with better evaluation and clean service history, you can easily bag a great deal by paying less and getting more.
Note: Make sure that you evaluate a used car thoroughly. At times buyers get conned by sellers and end up making the wrong choice. Here is how you can physically inspect a used car with much precision.
Used car depreciates slower than a new one
Taking into account of the depreciation rate listed above for a brand new drive, a second hand or used car also depreciates but at a slower rate when compared to a brand new car. This is how it works: The depreciation of a car is at its peak during the first three years of purchase. When you are buying a used car, you will obviously purchase it at a price which has already gone under major depreciation. Now, even if you look to sell this car again, chances are you might not really lose more money as someone selling a brand new car would do. Here is a simplified process to explain how depreciation in general works:
New Maruti Swift LXi*

Used Maruti Swift LXi*

(1 year old)

Depreciation value

Rs. 5,28, 057/- (on road price)
Rs 4,15,000/- (on road price)

Rs 4,15,000

(Depreciation = Rs 1,13,057)

Rs 3,59,000/-

(Depreciation = Rs 56,000)

After 1 year

Rs 3,42,000/-

(Depreciation = Rs 73,000)

Rs 2,97,000/-

(Depreciation = Rs 62,000)

After 3 years
*Details mentioned above are tentative figures with average car running taken as 12,000 km per year
You can easily compare the difference between the depreciated amounts listed above of a brand new car over 3 years to a used car run over similar tenure.
More of cash, less of loan
Due to the lesser price of a used car when compared to its on road new car price, the amount that you will need to shell out can take your burden off from taking heavy loan. Depending on the vehicle that you go for, one can easily opt for paying more by cash and very little of the loan, if required. Continuing with the same example, for a 1 year old mass market car like Maruti Suzuki Swift Lxi (driven 12,000 km) which will cost you roughly around Rs 4,15,000/- you can try to pay at least 60-70% of the amount in cash and take a loan for the very little amount left to save yourself from the extended loan burden.
Cheaper Insurance and freedom from additional charges
You can save a lot of money when getting a used car insurance done. Whereas, on the other hand, getting a brand new car insured will cost you a lot especially with its additional taxes and other clauses. Take a look at the breakup below between the ex-showroom price and On The Road (OTR) price.
Ex-showroom price Maruti Suzuki Swift Lxi New Delhi - Rs. 4,71,613/-
RTO charges - Rs. 18,948/-
Insurance charge - Rs. 17,689/- (1 year insurance)
Essential kit charge - Rs. 2,769/-
Extended warranty charge- Rs. 6,582/-
Handling charges - Rs. 6,000/-
Other charges -Rs. 4,000/-
Auto card charges- Rs. 456/-
---
On The Road Final Price Rs. 5,28,057/-
In the case above, one has to spend as much as Rs 56,444/- extra for additional charges which includes insurance payment of Rs 17,689/- for a brand new car. Whereas, getting the insurance done for the same model used car will amount to Rs 11,000/- only for a period of 1 year (saving of more than Rs 6,000/-). Not just this, you can also enjoy an additional benefit if you purchase a used car which is already covered under insurance. Till the time that insurance expires, you can drive trouble free.
The power of certification
Gone are the days when con artists dressed as car dealers used to sell any car without even checking the car technically and buyers mostly came out cheated. With the advancement of technology and innovative solutions, buyers now have an upper hand, especially when buying a used car. You can easily go online and check for car certifications such as CarDekho Trustmark certified cars, which are thoroughly checked by a certified car engineer to make sure your purchase is trouble free. Not only this, post your purchase, you also get an additional warranty to ensure that the used car you just bought runs more like a new one!

Choose classic models and benefit as well
If you are someone who appreciates some old school cars, buying a used car can be your only savior. There are a lot of new age cars and models available today that do not offer that style or substance that you are looking for. Take the case of the third generation Honda City which was discontinued in 2002 and made way for its next avatar. You cannot really find that car in any new dealer today, because the car was so popular and well made, it is still in demand in the used car market. An average 2002 model Honda City is available in the used market today for a price between Rs 1.5 lakhs - 2.5 lakhs with close to 55,000 km - 65,000 km done. Same is the case of the ever popular Honda Civic which got discontinued some years back, you can still get good deals on these cars in used car market. A Honda Civic can be easily purchased in the used car market today for a price starting from Rs. 3.0 lakhs for a 2007 model 60,000 km run Civic or maybe less. To add to this, you can also sell these cars at a premium as they are high one demand and can still make a good deal out of it.


Well, if you have made it till here, we are sure you will continue reading as the next bit is equally important to understand both sides of the coin. Here, we are highlighting some of the prominent disadvantages that you would encounter when going for a used car.
Why not to buy a used car
Not meant for latest technology lovers
If you are someone who likes to flaunt or make use of the latest gadgetry that modern day cars come equipped with, used drives cannot really fit your bill. Some of the most cherished OEM fitments today include a Bluetooth enabled car which can easily sync your smartphone, USB support, a touchscreen infotainment system that also offers navigation support as well as other convenient features such as cruise control, automatic folding side mirrors with turn indicators to name a few. For buyers who really need these factory fitted modern features in a car, used cars will surely disappoint you as the current lot of modern cars take certain years to enter the used car market. Unless, you really get a good deal for an almost new car which has hardly done few thousand kilometres or less.

If you opt for a used car purely based on your heart and not your brain, chances are that you will end up getting a car that requires frequent visits to the workshop increasing your maintenance bills rapidly. A used car is quite prone to such cons which increases the risk of higher maintenance costs. One has to be aware of all such types of frauds and should go for a thorough car check-up before finalizing your drive.
Although, one has to be mentally prepared to spend some extra amount on certain areas that will require maintenance anyhow. When buying a used car be prepared to spend money on a new set of tyres, batteries, engine oil, car service and even on replacing some parts which has gone under wear and tear. Whereas, buying a new car will ensure that you do not spend any amount on most of the pointers listed above. However, a new car eventually requires service costs (post the first free service) and will also need your monitory attention after the car's warranty has expired or if there is any wear and tear.

Loan interest rate higher than a new car
Taking an additional loan to purchase a used car can dent a big hole in your pocket as the interest rates are higher when compared to interest rates for buying a new car. Interest rates for used cars are governed by a lot of important factors such as car model year, car segment, the tenure of the loan as well as other factors such as refinance and more. To simplify things for you, please look at the table below:
| | |
| --- | --- |
| New Car Loan Interest Rate (%)* | Used Car Loan Interest Rate (%)* |
| 12.25%* (upto 24-35 months) | 15.50%* (upto 24-35 months) |
*These are indicative lending rates of banks
But this entire scenario will depend upon the amount of loan that you want to go for. At times, a small amount of loan taken for buying a used car at a higher interest rate might not put a big dent in your pocket vis-a-vis a bigger amount of loan taken to buy a brand new car at lower interest rate.
When buying a used car from a dealer or a seller or even your distant relative, chances are you might not get any warranty on your purchase. This is where, that additional burden comes in when going for a used car which continues to haunt you the moment you drive your car without any warranty. You might only get a verbal assurance from the seller that the car is in great condition, but driving without a car warranty can be like driving without your driving license. One wrong move and it can cost you a lot!

Hassles of documentation and ownership transfer
Be prepared to do some paperwork when buying a used car. It is imperative to get certain documents corrected and approved carefully before you take the keys of your used car. Documents such as Registration Certificate transfer, Insurance transfer certificate, clearance on Form 32 & 35 (required to check if previous owner had taken loan and has payed all installments), road tax receipt and even a dual fuel certification ( in case the car runs on multiple fuel such as petrol & CNG) will be required. Whereas, when going for a brand new drive, you can feel much relaxed as all the paperwork will be done through the dealership itself and you will not have to run for certain documentation.
Due to your geographical location or any other circumstances, finding the right used car can be at times like digging for a diamond in a coal mine. Used cars do have their limitations and it might or might not suit what you are exactly looking for. Even smaller details such as the color of the car, number plate, accessories can either make or break a deal. If you are someone who likes to explore choices even in the minutest details, used cars are not meant for you.

Hope we have simplified the criteria up to a certain level for buying and not buying a used car. Although, this is just the beginning to help you understand what works and what doesn't work for you. You can continue reading our other articles to be completely prepared before going ahead for a purchase. Do remember, be wise, be careful and always think more from your brain rather than from your heart when going for a used car!
Was this article helpful ?
0 out of 0 found this helpful