The best-selling SUV Cayenne from the Stuttgart based auto maker, Porsche is going to be upgraded with a new V8 diesel engine, the time of which however, remains unclear. Already powering the Porsche Cayenne SUV is a V6 diesel engine and with an addition of two more cylinders this SUV is sure to deliver a record-breaking performance. Targeted mainly at the diesel cars loving European market, the new V8 engine equipped Cayenne SUV is going to be adorned with S-marking. The S-marking will fetch this V8 diesel engine variant find highest place in the Cayenne SUV range.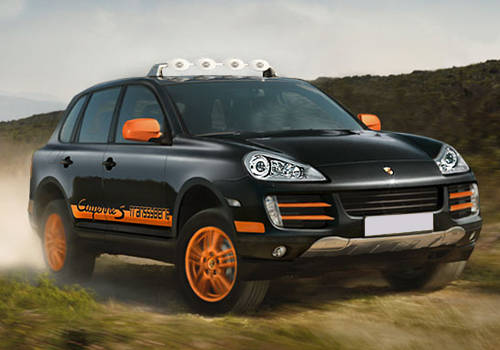 See More Porsche Cayenne Pictures Read More on Porsche Cayenne
Since Volkswagen group owns both Porsche and Audi, this new V8 engine could be shared both by Audi A8 and 2012 Cayenne SUV. The engine generating power in the Audi A8 is a 4.2-liter V8 diesel engine pumping out a peak power of 346 BHP and the torque of 800 Nm, superior to 245 BHP of power and 550 Nm of torque produced by the V6 diesel engine of Porsche Cayenne. Another possible V8 diesel engine powering the Cayenne could be the one powering the upcoming Bentley SUV.
See More Porsche Cayenne Pictures Read More on Porsche Cayenne
The Porsche Cayenne SUV has fetched a lot of volume and appreciation in the SUV loving markets of India and China. The high performance, practicality and comfort offered by this car are unequalled which forms the basic reason for its growing fan base. The world-wide love for modern day diesel engines that produce massive power and lesser tail pipe emissions is an additional factor that can make this car taste success all over again. This time seems perfect for the launch of an improved diesel engine that can take the overall performance and sales figure of the car to a new level.
Read More on : Porsche Cayenne