Factors affecting premium of your car insurance
Modified On Aug 03, 2016 06:39 PM By CarDekho
Many of us, who either own a vehicle or wish to own one, know that motor insurance is a compulsory requirement for every vehicle owned. People prefer to buy car insurance which has a comprehensive insurance policy, which not only covers vehicle's damage, but also covers liability for third party injury or damages and personal accident for the driver-cum-owner of the vehicle.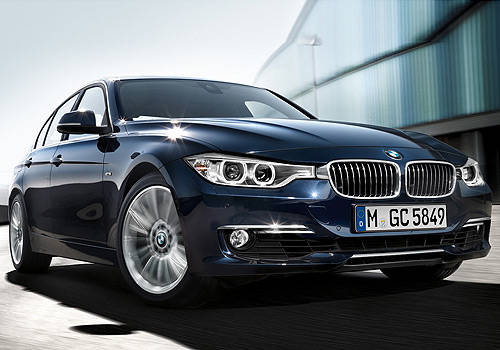 But how many of us really know what factors influence premium? Insurance forms are either filled by the agents or are being filled up online. Most internet users just fill up the fields asked during the buying process without knowing its importance. Let us figure out the importance of factors which have a direct impact on the premium:
1. Make/model of the vehicle: People provide information about vehicle's make/model only because it is asked for; but what they don't know is that it is a very important premium determining factor. Vehicle value (technically termed as IDV – Insured Declared Value) is dependent on the model of the vehicle which in turn is used to calculate premium. One small error in the model or variant can lead to wrong premium and also problems at the time of claim(s). So it is advisable to provide correct and complete details of the make and model of the vehicle.
2. Cubic Capacity and fuel type: It is always advisable to check the vehicle's CC (cubic capacity) and fuel type before going further with the buying process. People having same type of vehicle but different CC and fuel type may have to pay different premiums.
3. Manufacturing year and registration date: These details are required to calculate the age and depreciated value of the vehicle. Any miss here can also result in wrong premium and a problematic claim process.
4. City of Registration: Most insurance companies divide the city of registration into various zones, like Berkshireinsurance.com has two zones - A and B. Vehicles of same make/model, cubic capacity and fuel type, but from different zones can have varying premiums.
5. Add-ons: You may opt for various add-ons like cover for accessories, co-passenger cover, etc. However, these result in an increase in premium.
6. Other factors: There are other factors which may help you in reducing your car insurance premium. Voluntary deductible is the amount of money you choose to pay from your pocket at the time of claim before your car insurance coverage kicks in and, in return, you get a discount in the premium. Other one is no claim bonus; it can be accumulated over a period of time if there are no claims under the policy.
7. Savings options: Many online insurance selling companies offer various saving options for the benefit of the customer. BerkshireInsurance.com offers savings under various categories like online, defense, snap deal, Facebook which is becoming popular amongst customers day-by-day.
So next time you buy or renew your car insurance policy look out for these factors which will determine your premium.

Was this article helpful ?
0 out of 0 found this helpful