MG Hector: Proceed With BS4 Or Wait For BS6?
Published On Aug 13, 2019 01:03 PM By Sponsored
With BS6 emission norms coming into play soon, should you proceed with the purchase of a BS4-compliant Hector or wait?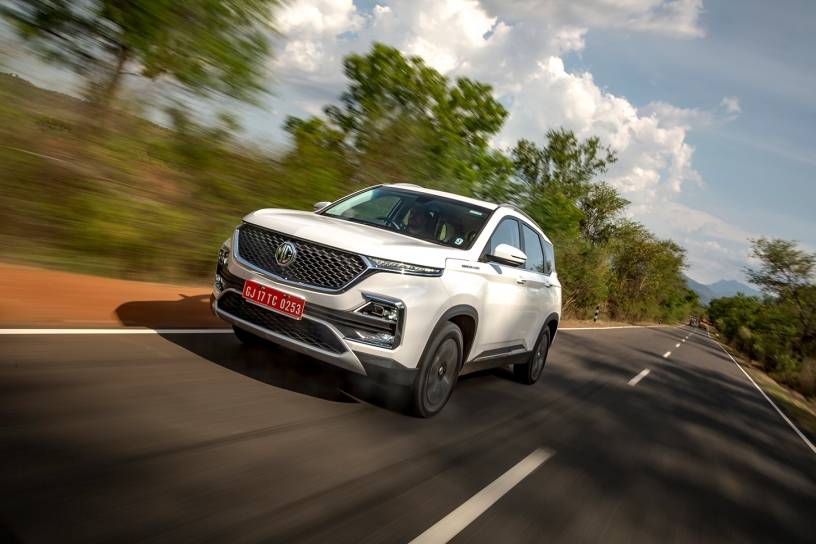 MG's debut product, the Hector, has received an extraordinary response in the Indian market. The SUV had racked up more than 21,000 bookings in just a fortnight. This has forced the manufacturer to temporarily halt bookings. What made Indians go gaga over a relatively new product and brand?
The Hector comes loaded with unique features like i-SMART connected car tech, panoramic sunroof, tyre pressure monitoring system, cruise control, all-LED exterior lighting and more.

The Hector is spacious for a family of five.

Comes with a set of powerful engines: 2.0-litre diesel (170PS/350Nm) and 1.5-litre Turbo petrol (143PS/250Nm). The petrol engine can also be had with a 48V mild-hybrid set up. The petrol engine also comes with an option of a dual-clutch automatic transmission.
Both powertrains in the Hector are BS4-compliant as of now. And the first 21,000 units that will be delivered are BS4-compliant models. Sure, MG has to (and will) update the powertrains to ensure they meet BS6 emission norms. And this might raise a question in your mind: 'Should I proceed with the BS4-compliant Hector or cancel my booking and wait for the BS6-compliant model?' We're here to help answer that very important question for you.
What does the term BS4 and BS6 denote?
The abbreviation BS4 stands for Bharat Stage 4 and the term BS6 stands for Bharat Stage 6. This is how we refer to emission norms set by the government of India. These norms are set for both the vehicle's engine and the fuel, so that the emissions from the vehicle's exhaust is under the permissible limit. Currently, India follows BS4-emission norms (equivalent to Euro 4). But come April 2020, all manufacturers need to ensure that their models meet BS6 emission norms (equivalent to Euro 6).

2) How does a BS6-compliant model differ from a BS4-compliant model?
Compared to a BS4-compliant model, the BS6-compliant vehicles emits less harmful gases and particulate matter. Petrol vehicles go through a less amount of change (both mechanically and the fuel) thanks to their naturally more refined and cleaner nature. On the other hand, diesel engines emit more pollutants and need to go through some extensive changes to meet the stricter norms. This brings us to the next question.

3) What will happen if I fill BS6 fuel in my BS4-compliant model?
Do not worry, there won't be any issues with your BS4-compliant vehicle if you fill it up with BS6 fuel. Delhi has been using BS6 fuel since 2018 and there have been no reports regarding engine components wear and tear due to lower sulphur content in BS6. Regular servicing and maintenance will also ensure a more peaceful long term ownership. So back to the main question.

4) Should you proceed with the BS4 Hector or wait for the BS6 version?
In case you have booked the Hector, we suggest you go ahead with the purchase as there won't be any major issues related to BS6 emission norms and fuel. Considering prices are set to increase by about 1 lakh rupees once the BS6 norms come into force, this is the best time to buy a brand new Hector.
MG Motor India is set to introduce more models down the line. Coming up next from the British manufacturer is the all-electric eZS SUV that's slated to launch in December. Come 2020, the manufacturer will launch the 7-seater variant of the Hector as well.
Was this article helpful ?
0 out of 0 found this helpful