CarDekho Gaadi Stores, now open in Hyderabad!!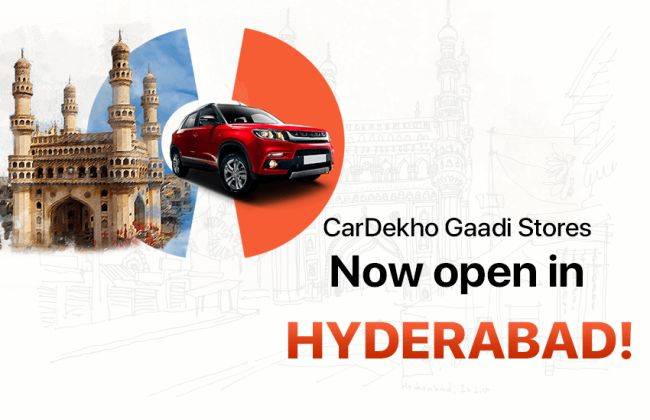 CarDekho Gaadi has opened 5 new stores in the city of Hyderabad, making it the 11th city in India and a total of 48 stores where you can sell your car with ease. You can visit any of our stores in:
Delhi Noida Gurugram Faridabad Indirapuram Bengaluru Pune Lucknow Jaipur Ahmedabad Hyderabad
If you are a person who's planning to sell his car in Hyderabad, start by visiting our website- Cardekho Gaadi, fill in some general details of your car and you'll get an instant estimated resale value of your car. You could also just drive down to any of our stores in Hyderabad located in:
Trimulgherry - 7428297084 Kukatpally - 7428295087 Gachibaoli - 7428295089 LB Nagar - 7428297083 Banjara Hills - 7428295088
And our team will ensure that you get the best possible resale price for your car. Just make sure that you carry your car's RC and insurance along with you.
Here's how CarDekho Gaadi works:
We begin with a detailed scientific inspection of your car. While you sit back and relax, our experts cover over 200 checkpoints and prepare a report.
It's now time to call upon our 1600+ verified channel partners to bid for your car. That's how we find the best resale value for your car.
Next comes the turn of documents. We verify the required documents and get a few forms signed. This takes 10 minutes, tops.
And now, it is time to say good bye to your car…5,4,3,2,1- there, credit alert!
The money is in your bank even before you leave our store.
To know more, call us at 1800-12345-2323 and our customer care excutive would be happy to help and assist you.
Also Read-: Selling Your Old Car: Top 5 Things to be Careful About