CarDekho Gaadi now has stores in Pune as well!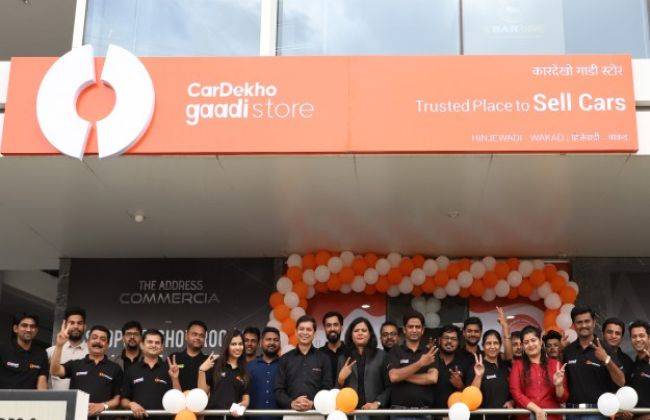 It's a new day and it's a new start in a new city for team CarDekho Gaadi as we open 4 new stores in Pune. These stores are located in:
Wakad Chinchwad Aundh Viman Nagar
With 3 stores just launched in Jaipur and 4 in Pune, we are proud to announce that we now have 39 stores in 8 cities and there are more on the way. It's a pleasure to be able to serve you guys and help you sell your car without being worried about the payment for your car, the RC transfer, loan closure, or for that matter any type of documentation.
CarDekho Gaadi stepped into the used car market to help gradually build an organized largely unorganized marketplace for pre-loved cars in India. The love and support we've received from our team and our customers gave us the support and confidence to grow further, reach beyond and develop. This is truly humbling and as a token of our gratitude, we are offering Rs. 11,000* extra to our first 50 customers in Pune & Jaipur.
Selling your pre-owned car at CarDekho Gaadi Store is rather simple. All you have to do is:
Book An Appointment Just provide us with the basic details of your car and contact information and book an appointment.
Get Free Car Inspection Visit any of our nearby stores to get your car checked by our experts where we cover over 200 checkpoints using the most advanced technology.
Instant & Quicker Payments Once all the documents are verified and checked, we will process the amount right to your account at the earliest.
What makes selling your car on Cardekho.com much better than any other platform (online or offline) is because we help you save your precious time, offer you nothing but the best deal for your car and it's super quick. You don't have to wait for days and answer countless phone calls to sell your car.
Still unsure? Worry not as we are here to make selling pre-owned cars more seamless. Just visit any of our stores and we will make things much simpler for you. You can also call us at 1800-12345-2323 or email us at support@gaadi.com and we will happily answer all your queries. Happy Car Selling!
Also Read:- Selling Your Old Car: Top 5 Things to be Careful About