Benefits of Selling a Car at Used Car Outlets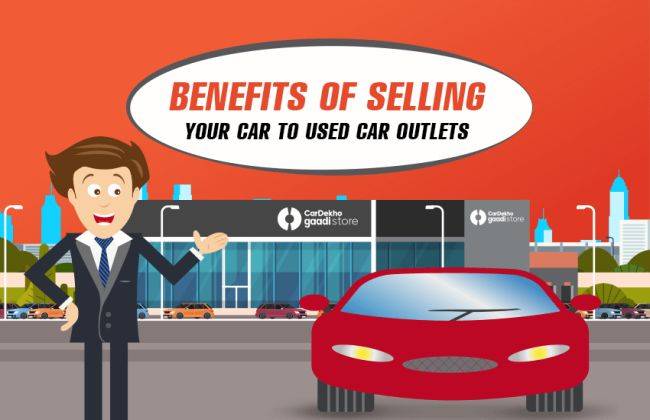 If you are planning to sell your old car then selling it to used car outlets offers a number of benefits. Firstly, you will be able to sell your car quickly and secondly, the deal offered by used car outlets is usually attractive. We list down the benefits of selling your old car to used car outlets.
1) Fast and Convenient Service
Speed and convenience are two primary benefits that attract people to sell their cars to used car outlets. The selling experience here is quite simple and swift – there is no complication involved and in fact, you can sell your car within hours. The sales process won't take long to complete and unlike the private selling, you can conclude the deal here without any unnecessary fuss. The service provided by these outlets is particularly relevant in today's fast-paced environment where people don't have much spare time to sell their car on their own. The only thing you need to be cautious about is to select a genuine used card outlet so that you get a good deal on your old car.
2) Good Value
Selecting a genuine used car outlet will ensure that you get the best deal on your used car. Used car outlets have a wide range of customers who purchase/hire cars from them for a variety of purposes. This strong demand ensures that these outlets require good condition used cars all year round which, in turn, help customers to get a fair deal on their cars. Also, a genuine used car outlet will inspect your old car in an honest manner and then price it according to its real conditions. These outlets will conduct the selling process in an open manner and according to the condition of the car; they offer a fair deal on your car.
3) Instant money transfer
You might be in an urgent need of money and selling your old card to the used car outlet can solve your problem of instant money. Most of the used car outlets offer the service of quick money transfer which means you need not to wait for the money once the deal is done. These outlets are thorough professionals in their dealings and once you agree on the amount, they won't dilly-dally on making the payment. In most of the cases, the money transfer will take just a couple of hours and within the said day; the amount will be credited to your account. In fact, this instant money transfer is one of the primary reasons sellers choose used car outlets for selling their old cars.
4) Value-added services
Many used car outlets offer extra convenience by providing value-added services such as home inspection of used car. In other words, you need not visit the outlet to get your car inspected. Executives from the outlet will visit your home to inspect your old car and help in price discovery. If you find the price good enough to accept, you'll just have to visit the store, do the documentation and the money will be transferred into your account instantly. The overall comfort and convenience offered by these outlets are simply wonderful and their value-added services play an important role in attracting the sellers to sell their car to these used car outlets.
5) Paperwork and Documentation
One of the most bothersome tasks of selling your old car is the paperwork and documentation, especially once the deal is done and transfer of ownership needs to take place. However, when you sell your car through used car outlets, you need not be bothered about the documentation. These outlets will do all the necessary paperwork required for the transfer of ownership on your behalf and that too free of cost. This makes the selling experience to used car outlets hassle-free and convenient.
Also Read:- How to Determine the Right Time to Sell your Car