Selling Your Used Car Safely
Modified On Oct 04, 2012 03:34 PM By CarDekho
There is no lack of crime in India. And fraud ranks fairly high on the list of top crimes. With such an environment selling your used car can often become troublesome what with the fear of being scammed by some con artist who is looking to take advantage of your situation. Often you will come across news stories that show a person trying to sell his used car gets scammed and has his car stolen. No need to worry though, help is at hand. CarDekho brings you a few tips on how to safely sell your car and minimise your risks.
Strong screening process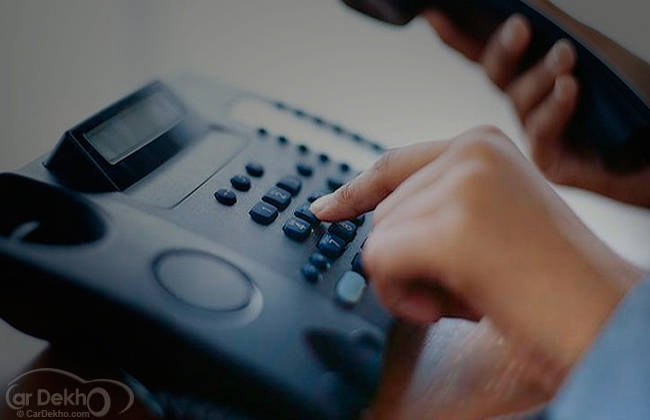 The first thing to focus on is how you can screen sincere buyers from people who are just looking to scam you. While this is not an exact science, there are still a few tips we can recommend you follow while screening interested parties.
1.Don't get greedy. If the deal seems to good to be true don't rush into it too eagerly. Be patient and get the feel of the buyer. If he seems suspicious, don't take risks and simply decline politely.
2.Before you offer a test drive make sure the buyer is actually interested and not just wasting your time or trying to dupe you. Engage them in several conversations and get them to ask you as many questions regarding the car as you can. If they seem hesitant or don't know what questions to ask, offer to tell them the basics of the vehicle like year, make, model, etc. Talk about the key features and ask them about what kind of features they are looking for.
3.If the buyer seems in too much of a hurry to get to the lowest price and bargains aggressively, ask him/her if they want to buy the car simply to resell it to someone else. Although these people don't pose an actually safety threat to you, it is better not to deal with them as you will get the lowest possible profit margin from them.
4.Ask the buyer who besides him will be accompanying him on the test drive. If you get an unsatisfactory answer, cancel the plans. Also ask to see their drivers licence before the setting up the test drive and note down the number. Both these practises will discourage anyone trying to scan you.
Arranging a meeting

1.Although this is the world of email communications, try to talk to the buyer on the phone before you arrange a meeting. This will help you get a feel of the buyer. If your intuition is good you may be able to judge if there may be something not quite right about the deal. Ask them lots of questions and engage them in conversation.
2.If you do arrange a meeting, try to take someone with you. It's one of the best ways to avoid being scammed or harmed.
3.If you arrange a meeting with the buyer after talking to them do so in a public place. Arranging the meeting in a public place reduces your risk considerably due to the presence of several witnesses in case things go bad. Also help is just a shout away if you need it. Avoid placing the meeting in a non-public place as this is simply inviting trouble.
4.Most importantly trust your instincts. If your instincts tell you the buyer may be a potential security threat, arrange for a broker to carry out the transactions or simply trade in your vehicle. Sure you may not get as good a deal but your life is more valuable. And after all half a loaf of bread is better then none.
Test drive

Ask for the concerned persons licence card and if possible make a copy of it. Explain to them that this is for security reasons and a genuinely interested person will not mind. If it is not feasible to get a copy, note down the number or simply snap a quick picture of the card.
Take someone along for the test drive. If that is not possible make sure to inform your family or friends where you are going and who you are meeting. Give more details if possible.
Arrange the test drive meeting on your own terms and in a public place during daylight if possible. If the buyer wants to drive the car himself let him, but ask him to stick to a pre-planned route.
Make sure you are not carrying any valuables in the car during the test drive. Also make sure you do not keep your wallet in the car. Instead carry it in your pocket.
Do not under any circumstances let the buyer test drive the vehicle by himself. Insist that you accompany the buyer for security reasons.
Try to keep the test drive short. Interested buyers rarely expect long test drives and if they do want to go on a long drive, let them ask you and give plausible reasons.
Selling the car

If the buyer is serious in his intentions of purchasing the vehicle in question he will want to bargain and negotiate the price down. There is no harm in this and it is a natural part of the used car sales process. Here are a few tips on how to ensure a safe and smooth transaction.
Simply say no to any requests that strike you as unusual like driving to another location so the buyer can collect the money required for the transaction or any such pretence. Ask the buyer to do so by himself and then arrange another meeting for the transaction.
Wherever possible, ask for a cash transaction.
When the negotiations are over and the transaction is under way, make sure that the vehicle ownership papers remain with you and away from the eyes of the buyer until the financial part of the transaction is over.
Make sure you sign over the transfer deed to ensure that you are not held liable for crime the vehicle may be used to commit or other such issues.
Photography By - Sitaram Swami
Was this article helpful ?
0 out of 0 found this helpful