Volvo is a big name in the world of buses in India but in the car segment the Swedish manufacturer could not manage many accolades despite its presence of over 5 years in the passenger vehicle segment. Over the same period the German car-makers like BMW, Audi and Volkswagen have emerged as the biggest luxury car makers in the country. The sluggish growth of Volvo India could be linked to the troubles it is facing in the home land regarding the shift in ownership from Ford to Geely which is a Chinese firm. Volvo has now stepped on the path of growth and is changing everything right from its model portfolio to its top management. Leading the line-up will be the compact sports utility vehicle XC60 with a new smaller diesel engine.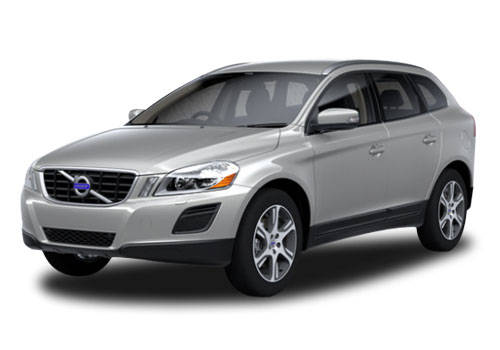 The Volvo XC60 is a compact SUV bestowed with attractive looks and proportionate body; the front end which is a bit short and narrow boasts ample amount of chrome. The side profile is rendered with a curvy vertical design which stretches from the middle to the roof of the car. The rear end of this Volvo SUV has a stunning tail lamp cluster. The interiors of the car are freshened up with the mint and beige color theme; there is enough leg space for the rear passengers and reclining seats would utilize the 450-liter boot fully. The shortcomings of the interiors could be the hard seats, no wood trimmings and no space for 5th passenger.
Under the hood, the car is powered by a 2-liter 5-cylinder diesel engine that pumps out a power of 163 HP and 400 Nm of torque. The engine is coupled to a six speed automatic transmission which ensures a ride of exceptional quality. However, the absence of all-wheel drive restricts this car from being an able off-roader; the higher ground clearance does not help the car in sandy and muddy conditions where the car loses traction. This car has an impressive mileage of 14.7 kmpl. The XC60 SUV however, falls short of Audi and BMW when it comes to cutting-edge technology, speed and off-roading capabilities. Volvo India is not considered as a premium and luxurious as BMW or Audi or Land Rover, being a bit cheaper also does not help drive the sales as buyers do not mind spending Rs. 2-3 lakh extra for the ownership of a branded car like Audi or BMW.
Read More on : Volvo XC60 review