If anybody thought the Fiat Grande Punto EVO hatchback offered internationally will make it to India during this January, then they obviously got it wrong. The 2012 makeover of the Fiat Linea and Fiat Punto are just skin deep without creeping in to the engines under the hood. As scheduled, the new Fiat Linea and new Fiat Punto will be launched on 3rd January well before the 2012 Auto Expo. Apart from the few changes in the exteriors, some meaningful changes along the ergonomics of the car are expected this time.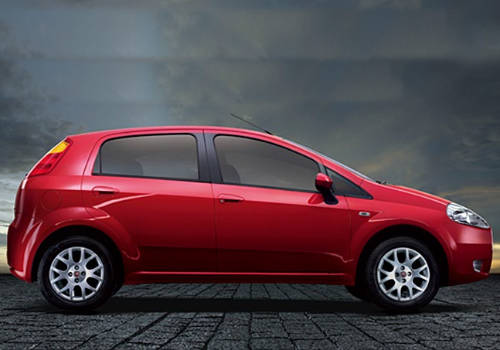 See More Fiat Grande Punto Pictures Read More on Fiat Grande Punto

The placement of the pedals in the car is one of the important changes. Apparently, the placement of the clutch, brake and acceleration pedal was found a little inappropriate earlier which is improved for better in the new versions. The 5 speed manual gearbox in the Punto especially isn't the one to pump the 90 Bhp power quite effectively with the 1.3 L Mutlijet engine. This gearbox improvement is all the more important now than ever before. Fiat India has recently tweaked the 1.3 L Punto's diesel engine to produce 90 Bhp from the earlier 76 Bhp power. So, this is one improvement expected of, from the new Fiat Punto. The exteriors of the car and slight changes in the plush interiors are definitely there. At the most the redesigned headlamp designs and the grille placement makes up for the exterior makeover.
See More Fiat Grande Punto Pictures Read More on Fiat Grande Punto
The 2012 Fiat Linea will continue with the same 1.4 L petrol engine and the Fiat's most popular multijet 1.3 L diesel powertrain. On the other hand, the 2012 Fiat Punto will carry the two petrol engine options of a 1.2 L and 1.4L petrol motors. The 1.3 L multijet diesel engine will continue to power the hatchback as usual. Though there are some strong rumors doing the rounds that the Italian manufacturer might consider a 1.6 L diesel powertrain for Fiat Linea specifically some time in future. Will this be another thorough makeover of the sedan that will house the new engine, is what remains to be seen.
Read More on : Fiat Grande Punto