My 4month old punto emotion with 13670km , is giving excellent fu...
Look and Style lovely sharp styling Comfort -outstanding Pickup - good -never made me feel underpowered-not like a race car thats all. Mileage 21 - 24.5-25 km/l with AC in highway drive max 85km/h. 16 - 17.5 - 18 km/l in city driving with AC Best Features -comfort ,stability, sharp handling ,milage,never made me feel underpowered. Needs to improve - let factory stick to tyre specs ,correct panel gaps, RESPOND TO CUSTUMERS. Overall Experience - VERY GOOD AND WELL PLACED CAR ,because its a FIAT.
Write your Comment on Fiat Grande Punto 2009-2013
1
j
jeet
Jan 31, 2012 5:19:31 PM
Hi, Asheesh & Dr Thomas, Our prayers seem to be getting answered. Fiat is rolling out the 3S BUT phase-wise. First they will start their own Fiat Showrooms, followed by Fiat Authorized Spare Parts Dealers & then Fiat Authorized Service Centers. We Indians are to blame, First it was Premier Auto who took them for a ride & not the TATAs have jacked them. When we vist a JV showroom for a Fiat car, the Tata showroom calls for a NANA/Vista/Manza promotion from the shared database of prospects. Happened with a close friend. Why else would such a great Italian beauties i.e. [Punto & Linea] designed & made with so much passion suffer 15% loss of sales when Indian Car sales grew 30%. Opera House-Mumbai Kava Motors sells all Fiat Parts even for Palios, Petras, Sienas. Join Palio Users Group on Yahoo to join a Fiat Crazy group of Indians ;)
Reply
2
D
dr william thomas
Jan 31, 2012 9:22:44 PM
hello jeet,very happy to hear from u,you r right lets hope our Fiat the best car is showing signs of renewal.But Jeet am dissappoiunted with the eye wash upgradation done by Fiat now ,they have taken out emotion pack and rearranged and calling it upgradaTION THIS WONT SUIT for a company like Fiat ,again Lineas increased ground clearence makes it less appealing,it may reduce the handiling efficiency,see the cars like Honda city, jetta all of them suffer from reduced ground clearence or so called under body scraching over humbs,but they dont raise it unnessaarly,well will see how it helps,my friend was planning to buy a linea ,now he is searching for a previous one with reduced ground clearence.when will Fiat India stop this beating around the bush ideas,when there r lots of bullets in the gun to win the sales charts.
Reply
1
D
dr william thomas
Dec 18, 2011 10:20:14 PM
Defenitly its the best car even beyond its class, and even the delear people does service to the best of their expertice, the company behavies like step parents, they seems to be least interested to bring lights to true facts which can make this brilliant car the best Seller in india, once a Fiat fan said Even if the car is sold from road side we will buy it.
Reply
1
a
asheesh
Dec 18, 2011 10:04:26 AM
y its true Mileage 21 - 24.5-25 km/l with AC in highway drive max 85km/h. but 12 - 14 km/l in city driving with AC on 2-3rd gear but if you drive at 4th gear in city also will give approx 17km /ltr its best car in its segment available in india with worse customer care asheesh.9792698532
Reply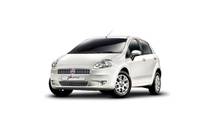 This car model has expired