I am satisfied with my Punto for it's performance
Look and Style : My personal favourite Comfort : Awesome,Suspension is very good Pickup : Average in 1st & 2nd gear but good in 4th and 5th gear. Mileage : mine is giving 9-10kmpl in city and 13-14kmpl in high way Best Features : front leg spcae,ABS,Rear defogger, Rear wipper,mileage calculator Needs to improve : it's marketing Overall Experience : i am driving it for last one year.I love my car. Initially it had a chilling problem by the AC unit and it was resolved and upgraded by the company.Now it is running fine.
Write your Comment on Fiat Grande Punto 2009-2013
1
K
kumar
Nov 9, 2011 1:09:59 PM
Well I am getting good mileage of 26.1 Kmpl in Average Highway Condition (with traffic). Now I am thinking of getting it for a drive at late night with minimal traffic. I am expecting it might go beyond 30 Kmpl with an average speed between 60-80 kmh.
Reply
2
A
amar
Dec 8, 2011 12:41:26 PM
You Must be kidding. Are you selling Fiat cars? ARAi's average is around 20. Even if you maintain good speed and minimal breaking or change of gear this is impossible. I am buying one in next one week( booking is already done) but wont expect that. May be u have left a part of the vehicle back in ur garage. Dont take me offensive but we all have to be realistic and practical on blogs. If you are still getting that mileage then I have made a Fantastic decision.
Reply
3
S
sumit
Dec 9, 2011 2:37:53 PM
I am a big fan of Fiat Punto and i am driving Punto emotion since July'10. But i never expected 26 kmpl.I am getting 26Km per 2.6(petrol) litrein Gurgaon City.
Reply
4
A
amar
Dec 9, 2011 4:00:40 PM
He is writing abt his disel car I guess. But still unbelievable.
1
a
asheesh khare
Oct 15, 2011 11:11:50 AM
only problem with this car i m facing is its low ground clearence in rough road only and thats too becuase of its ultimate suspension but such suspension is not needed for indian roads. i am getting 17.5 overall average in active diesel asheesh.9792698532
Reply
1
a
asheesh khare
Sep 10, 2011 6:58:01 PM
Rajeev Kapoor, President and CEO of Fiat India while speaking at the annual summit of Automotive Component Manufacturers Association's (ACMA) on Tuesday, intimated that Fiat is setting up its own showrooms in around 20 cities across the country. In the next one and a half to two years, Fiat will work extensively to launch its separate and independent showrooms. Kapoor adds to the knowledge that the company envisages to enhance the brand value of Fiat. To bring this in effect, Fiat will also open two Fiat cafes, one each in Delhi and Pune and bring a taste of Italian-ness in India.
Reply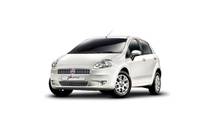 This car model has expired