12
Used Cars in Debagarh
04 Jun 2020 - Currently, 12 Used Cars in Debagarh are available for sale online. Check out the largest stock of certified, good condition Second Hand Cars in all over Debagarh, starting at Rs 70,000 only.
We weren't able to find any matching results, consider relaxing your filters above.
Used cars in nearby city(Rourkela)
Have a specific Budget in mind?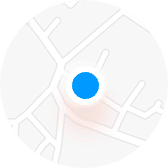 Share your location to see your nearby cars
That's all folks