Celebrate Diwali by giving your car a makeover
Modified On Mar 15, 2016 03:34 PM By CarDekho
So, Diwali is around the corner and so is the time of the year when you get to witness a lot of new things. First, guest arrival frequency increases manifold and you get to (sometimes) meet some long-lost family members you did not know existed. You get to gorge on sweets, dry fruits, etc. in a way you knew only happened on one other occasion (which is Holi). Those little things in life that make you feel proud to live in this part of the world.
A lot of us also try to give our homes a sort of makeover or a complete renovation too. The treatment is extended to our wardrobes where all the useless clothes get junked and new ones are brought in. So many new things happen but seldom the same treatment is extended to an important part of your daily life – your car. It can not be stressed how important your car is in making your life run seamlessly. From the commuting duties to occasional market runs, from long drives to road trips, cars serve a great many purposes in each and every person's life (those who own one). So, why not you keep some cash aside for this important part of your life and give it a makeover too? Who knows you might fall in love with it all over again. Start with the following items and see how great a makeover you can give to your car:
1. In-car entertainment system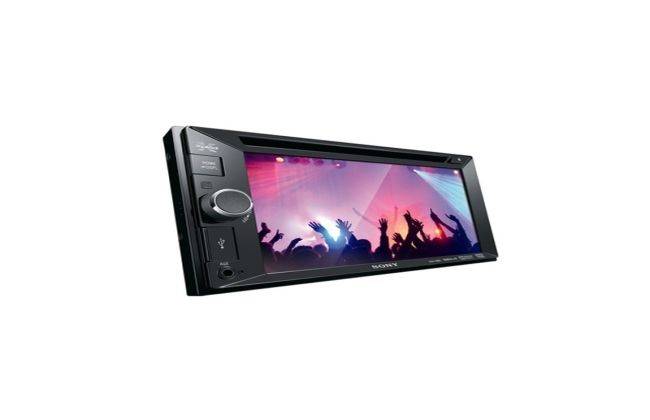 A lot of us folks have been making do with our old in-car entertainment system. Several repairs later, it does not sound as good as it used to when you got it. May be it is the problem with the speakers or the stereo or the whole system as such. The real problem is that something needs to be put out of its misery and this is the right time to do it. After all, when you are bringing so many new things into your house, why not show the same kind of treatment towards the in-car entertainment system as well? Also, this is the time when you should think about upgrading the stereo from the old single DIN to a 2DIN system. It will make your car's dashboard look nice and fuller. Lastly, if you have been thinking about getting an amplifier installed in your car, there's no better time than now. Plus, if you get a USB-enabled stereo installed, it can also double up as an in-car mobile phone charger. We can help you get your hands on a wide range of products when it comes to in-car entertainment system. Click here to browse through the range.
2. GPS Navigator
Diwali, like Holi, involves a lot of travel. Family members, friends and even neighbours come to your place with a box of sweets and as a sign of courteousness, you feel you should pay them a visit too. Charting a route seems like the best strategy that you can adopt, but lack of knowledge of alternate routes baffles you while you wait, standing in a traffic jam, for the time when your car can start running. If this is not just a festive story but a regular one for you, it is time that you get something like a GPS Navigator fitted in your car. You may argue that your smartphone is up to the task too, but those times when your phone's network stays strong no matter where you go are still a talk of the future. Fortunately, GPS Navigators are still distant from such an ironic situation. So, do not wait and get one now from the amazing collection that we have for you to look at.
3. Seat covers
A lot of things in your car get used on a daily basis but nothing like the seats. For anything and everything you have to do in a car, almost always you need the seats to support your weight. If you are the kind that eats/drinks while driving, chances are your seat has also been subject to spills and/or edible residue. Since they have to tolerate so much, they tend to age a lot earlier than usual and that does not bode well for them. Who knows which unfortunate day they give way and your seating comfort goes for a toss? Since we are already taking about a car makeover, why not give those back-and-butt huggers some attention too? We have a number of products that you can choose from here.
4. Exterior graphics

It is one thing to focus on your car's interior and it is completely different to focus on your car's exterior. There are a lot of things you can do with your car's body like sticking a spoiler on its back. But those are too dramatic and unless you are committed to doing something like that, we advise you to keep the expenses down and instead focus on doing things on a budget that does not seem far-fetched to you. You can experiment with vehicle wraps, tapes, etc. to make your car stand out from the crowd. The benefits of such an experimentation is that if you feel bore, you can take the sticky parts off and your car will return to its stock form. We have some options for you to try out and see if you want to explore more or not here.
5. Tertiary items
Since we have talked about the ore important items earlier, time to talk about some things that you can do without having to even keep a budget aside for the same. One of those things is getting a new perfume for your car. Granted that you were planning to already put a perfume inside your car, gthe argument is why not try a new one? There is a wide range of car perfumes here and you can try either one based on your preference.
But most importantly, Diwali is a festival of lights and what is a festival of lights if you can not light it up in a unique way. Apart from upgrading your car's lighting system (a bit on the costly side), the simplest way to do it is by lighting up your tires (no, not by doing donuts and powerslides, etc.) by using what we would like to call Tire LEDs. All you have to do is install them on the tire inflating valve on all your car's tires and voila! Your car will be a part of this Diwali celebration this time around. So, what are you waiting for? Here are some options for you to consider.
Was this article helpful ?
0 out of 0 found this helpful