Volkswagen India is one of the most appreciated and famous car brands in India. It is well-known for manufacturing cars, which are stylish, modern and technically sound. Now, the company will soon commence the selling of the brand new 2012 Volkswagen Vento sedan with a notable change in its Highline variant. The Volkswagen Vento Highline will come with 'Leatherette' seat covers that will not only improve the style level but will also enhance the comfort level too.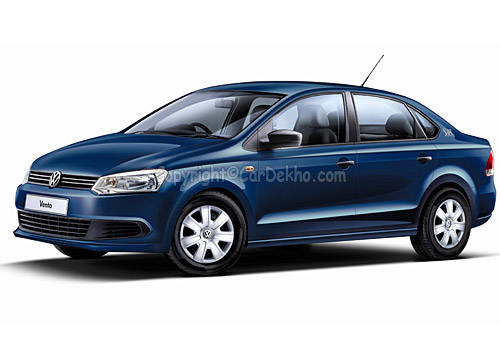 See More Volkswagen Vento Pictures Read More on Volkswagen Vento
Leatherette seats actually recognized as rexine or synthetic leather seats, which would replace the fabric seats on VW Vento Highline. The reason behind this seat change in Vento sedan is because the firm wishes to create a bit difference from its less expensive cousin, Skoda Rapid. Rumors suggest that Volkswagen India is also planning to give a bit of price rise in the 2012 Volkswagen Vento Sedan due to hiked input cost and the dipping rupee value. When enquired about the price hike, our reliable sources mentioned that the 2012 Volkswagen Vento will have price tag that would be rose by Rs. 20000 to Rs. 40000 only, just to create a difference between the Skoda Rapid and VW Vento.
See More Volkswagen Vento Pictures Read More on Volkswagen Vento
Volkswagen label on the car catches more eyes than the Skoda label. As far as the specifications are concerned, the new 2012 Volkswagen Vento will come with very frugal and dynamic 1.6 litre of TDI turbo diesel engine. The handling and ride has also been improved, but if facts are to be kept in mind, Skoda Rapid is more stable in hard corners as compared to VW Vento. But on the other hand, Volkswagen Vento is more luxurious and lavish than Skoda Rapid and much smarter while driving on the roads of city. in case, you are amongst those who doesn't wish to spend extra bucks on the leatherette seats, then 2011 Volkswagen Vento is best for you and Rs. 60000 discount on that is absolutely icing on the cake.
Read More on : Volkswagen Vento price