12
Used Hyundai Creta in Gurgaon
30 May 2020 - Currently, 12 Used Hyundai Creta in Gurgaon are available for sale online. Check out the largest stock of certified, good condition Second Hand Hyundai Creta Cars in all over Gurgaon, starting at Rs 8 Lakh only.
Hyundai Creta

×

Clear All Filters

NEW
Book Test Drive at Home @ Rs 149
7 Days Shield

100% Repair for 7 days

6 months Warranty

On engine & transmission

217 Quality Checks

Expert Check and Report

Book Test Drive

At home for Rs 149 Only

Rs.
12.25 Lakh


Benefits of Trustmark cars
7 Days Shield

100% Repair for 7 days

6 months Warranty

On engine & transmission

217 Quality Checks

Expert Check and Report

Book Test Drive

At home for Rs 149 Only
6 months Warranty • Test drive at Home @ Rs 149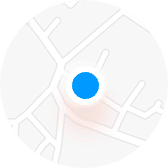 Share your location to see your nearby cars
That's all folks