The Easiest Way to Sell a Car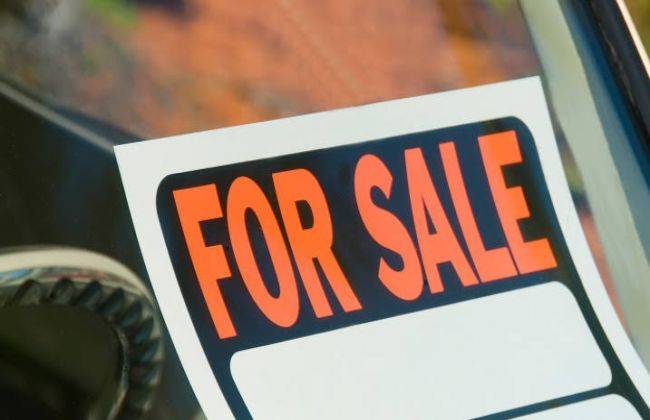 Selling a car is a challenging task. You need to have good marketing skills to wheel and deal so that you can fetch a good price for your car. You need to balance your marketing and negotiating skills and thus make a profit while you sell your old car.
It is imperative to organize the paperwork of your car carefully before putting your car for sale. Another important aspect is to ensure that your car is well polished, clean, well maintained, and definitely worth buying. You can opt to sell your car online or in a traditional manner.
Traditional vs Online mode of selling your car
There is a remarkable difference between selling a car traditionally vs selling it on the internet. Selling a car conventionally involves lot of time and physical effort. In the conventional model of selling the car, you have to walk onto the dealer's office, meet the dealer, talk about cars and work out a deal in the office. Adopting the traditional way of selling a car consumes a lot of time and effort thus generating a lot of stress. It entails visiting the office of a number of regular car dealers, and showing your car to potential customers. In addition, you will have to pay a good deal of money to the agent for selling your car. Besides, you will be able to reach a limited set of buyers and thus it becomes difficult to get a good price for your car.
Selling your car online is the easiest and most convenient option
In this era of e-commerce and the internet having your car sold online is a good bet. The biggest advantage of selling cars online is that you are able to catch the attention of a wide audience as compared to having it advertised in the local newspaper or even a regional TV network. As you go online, you will be able to actually get what your used car is really worth.
Ways to reap maximum benefits while selling car online
It is important to update your car whatever it takes within your specific budget
It is important to maximize your online presence and get the best results. Simply find a reputable and trustworthy website that has a proven track record of satisfied customers and has clinched a number of good deals.
Search online for a comprehensive website that will most likely attract more online users so you get more chances of selling your car online faster.
Ensure that your car categorization is done on the website in a comprehensive manner so that buyers are able to search by specific make, model, color, year, and other categories.
An easy and effective way to advertise your car online
Make your car stand out from among the gamut of vehicles shown on the website
Make sure that you are factual with your vehicle's description, including any dents, damages, or faults that it may have
Remember to mention any special features such as the new DVD player or the safety measures or the electronic windows. These features attract online browsers
Clearly mention the selling price
Create attractive pictures of the car. Ensure that you click vibrant pictures of your car in a clear light so that potential buyers can clearly see all the important angles of the vehicle
Screen callers very carefully
Set up a time for a test drive
Finalize the deal and make financial transactions without delay So, selling the car online is a feasible and cost-effective option wherein you can also reap a good profit. You could also do one very simple thing, which is to come to Cardekho.com. You get a whole range of other services to make this transaction as smooth and painless as possible. These include:
Free car inspection, that helps get the best competitive price for your car
Loan closure assistance
Free RC transfer- means no more standing in lines at the RTO
A completely transparent process
You can sell your car in one day, with proper documentation
Assistance with all paperwork required for this process
If you're wondering if you really would get these benefits, book an appointment at Cardekho.com and see for yourself that all these are truly delivered. You need not worry about what model or make your car is, as we buy them all – even scrap cars. Just call us at 1800-12345-2323 or email us at support@gaadi.com and we will happily answer all your queries. Selling your car has never been so easy before!
Also Read:- Documents Needed to Sell Your Car