How to Set the Right Price to Sell Your Used Car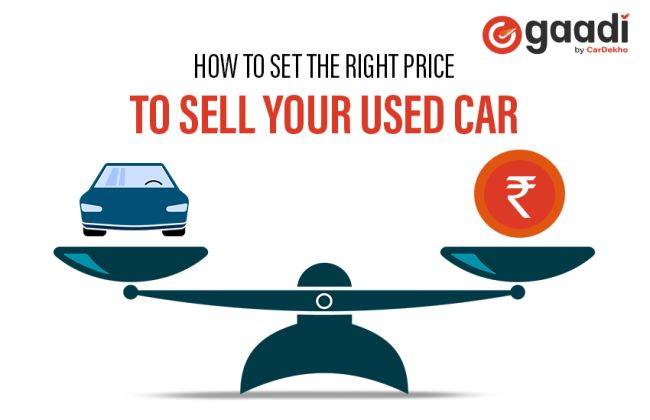 Most people get stuck in the price conundrum while selling their cars. It's not easy to set the right price while you decide to put your car on sale – a higher price could potentially put off buyers while the price on the lower side will leave you shortchanged at the end of the deal. But then setting the right price is not all that difficult. A little bit of market research and customer analysis will help you to arrive at an optimum price tag. Here are some of the important tips that you should consider to price your car rightly.
1) Market Analysis The resale value of the car depends upon a variety of factors including the segment it belongs to, demand it enjoys in the market, its model year, damage from wear and tear, etc. In the Indian used-car market, sedans and SUVs are among the most popular choices (thanks to their strong demand among buyers). High-end premium cars also entice many used-car buyers although their evaluation criteria are entirely different from lower segment offerings. Utility vehicles like MPVs and UVs also enjoy strong demand especially in the commercial market and might fetch you good value without involving much effort. Moreover, factors like fuel efficiency and desirability of the car also play an important role in deciding their selling price.
2) Check the Price Estimate Once you are done with market analysis, you get a rough idea of your car's resale value. Now to reach the right estimate, you can take the help of classified advertisements, a car expert, a local garage mechanic, or a dealership executive. A more convenient way, however, is to go to Used car valuation and check the price by simply entering particulars of your car. Not only the process is extremely easy but also ensures that you grab the best deal among available options. Cardekho.com has an extensive network of more than 1,600 channel partners which ensures that you get maximum possible value for your old car.
3) Scan the Competition Checking out on the prices of similar cars is also an effective way to judge whether you are heading in the right direction or not. You can review advertisements or check the prices online but make sure not to get lured away by others' wishful prices. Keep in mind that there is a difference between asking price and selling price with the former being more aggregated version while the latter being the result of the realistic evaluation. Aside from this, there are other factors which you should keep in mind while selling your car like the number of owners, the current condition of the car, rework or modifications done, and one of the major factors is the introduction of a facelift or discontinuation which affects the resale price of a car.
4) Decide the Price Competitively A slightly higher price than the estimated value is a good starting point to initiate the selling process. It sets the desired price range and provides you with headroom for negotiations. However, selling your car through Cardekho.com will save you from the trouble of hectic and lengthy discussions that could very well go on for weeks or even months; draining your valuable time and energy in the process. To keep all these troubles at bay, we suggest you sell your car on Cardekho.com as portal promises to provide the best value for your car without any unnecessary hassle and a single visit is enough for you to sell your car.
Happy car selling to you :)
Also Read:- Selling Your Old Car: Top 5 Things to be Careful About