Buying Your First Car: Here's Why Purchasing Used Car Makes More Sense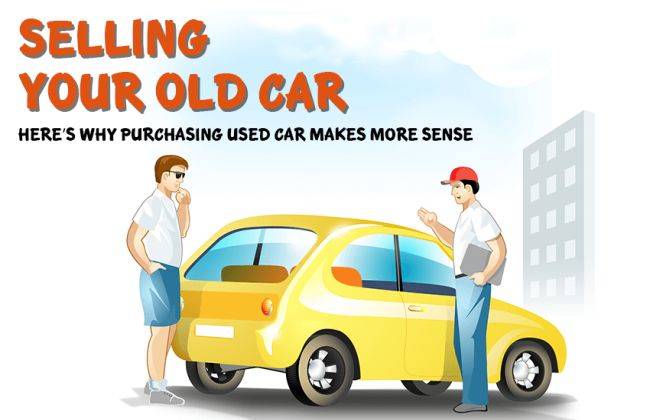 If you are going to buy a car for the first time, we suggest you go for a used car. There are many positives backing this logic and we explain in detail here why buying a used car makes more sense.
1) Learning Experience
As this is going to be your first ownership experience, you are more prone to make mistakes than the person who has been driving cars for quite some time. Making mistakes during the first ownership experience is not an unusual thing and the best part of being an owner of a used car is that these mistakes will not prove to be costly. In other words, you won't feel so bad about a sratch on your car or have to pay a lot of money to get things fixed. Take an example of our crowded city roads where no matter how careful you drive, you can't escape from the reality of minor scratches and dents on your car. You being the first- time owner are more vulnerable to these minor damages than the other experienced drivers. However, you feel much worse when you get a dent on a new car as opposed to a used car. Similarly, you might not be aware of the importance of wheel alignment and balancing and because of this ignorance, your car's tires will get some uneven wear. Again, the cost and pain of damage will feel less because your car is not a brand new one. There are numerous other examples where first-time owners realize the importance of these small things only after learning from damages and in such a scenario, buying a used car has always turned out to be a better option.
2) Wise Saving Decision
If you compare the prices of a new car and a used car, you can easily make out the difference between the money that you have to spend on their purchase. For example, the price of Hyundai Creta SUV 1.6 SX is Rs 14.41 lakh (on-road, Delhi) while you can easily purchase the used model of the Creta (around 3-year old) in just Rs 7-8 lakhs. This translates into huge savings as you are getting the used model of the SUV at almost half the price of the new one. Similarly, other costs associated with the SUV like its insurance cost will also be lower than the price you have to pay while buying a new SUV. In addition, you won't feel that extra psychological pressure regarding the safety and security of your car that comes with the purchase of a new car and remains there for a long time.
3) Wider Choice Flexibility
You can certainly stretch your options if you decide to go for a used car. Take, for instance, the case where you have a budget of Rs 7 lakh for buying a car. Now in case you decide to buy a new car, you limit your options as in that much amount you can only buy a brand new hatchback. However, there is no such compulsion if you decide to go for a used car. Within the same budget, you can get other options too as well as cars from higher segments like a mid-size sedan or SUV will also become a feasible option to go for. In some cases, you can buy the used-cars of ultra-luxurious brands like Mercedes, BMW, and Audi in a budget that is otherwise only sufficient for buying new cars of lower levels.
We sugget that you go ahead and check both the options, new as well as old basis your budget. Consider all the pros and cons of buying a used car and if you do decide that it makes sense that you buy a pre-loved car, CarDekho Gaadi offers you that option. However, if you think, you want a shinny new car, there's always CarDekho to help you out with that. Buy whichever car you like and if doesn't meet your expectations, you can always visit any of our stores and sell your ride in just one visit with a best price guarantee. One small note though, stay safe and keep your car insured. For assistance and quotes, visit InsuranceDekho.
Happy Car Buying to You!
Also Read:-5 Reasons Buying a Used Car is a Good Decision To Make