Most Engine Fails at early stages: Engine that TATA cannot handle...
We have been getting our Manza car HR26BE6349 (October 2010 purchase) serviced regularly at your Authorized Service station Dhingra Motors, Gurgaon (Haryana). We recently sent the vehicle for service and also complained for having lesser pickup at lower RPM. The advisor suggested for turbo change and complete engine rework (on April 2013 just 2.5 years). As the vehicle is covered under extended warranty, we expected the work to be done under ext warranty. But to our surprise the surveyor has refused the warranty claim. The reason given is the minor dent in the sump. The dent being 2-3mm. Being a design issue why didn't TATA Motors recall the vehicles. The Car 's bottom touches each and every bump if not driven carefully. When the swift/ swift desire are completing 2-2.5Lac Km with the same engine, every Manza/Vista is failing at early stages. This shows the serious design issues by TATA. On the most nobody responds to the complaints
Write your Comment on Tata Manza
1
A
abhishek agarwal
Mar 19, 2014 3:50:52 PM
I own a Tata Indigo Manza Quadrajet Aura July 2010 model. I repeatedly face the clutch issue and has been changed 2 times in 80,000 kms. The clutch has no play and its really hard as compared to my Fiat Punto Diesel. This car always have some niggling problems such as power window switches stops working after few days..The car body has a serious issue of getting rust at various places...Even inside the doors where the door glass is attached...It also gets rusted in the boot lid and just below the rear windshield...My car also faced the poor pickup and slowly its turbo stopped working...After repeated complaints and checkup it was diagnosed as faulty EGR valve...It was replaced and i was denied extended warranty due to reasons for service not on schedule..The book says service every 20,000kms and i was getting it serviced every 10-13000kms...After a lot of hassling I got the warranty.. But earlier claims were rejected of water sump, auxilliary tank, clutch kit, due to same service not on schedule reason. The service quality of Tata sucks. Lately the toll free no. for tata vehicles are of no use either. Earlier an executive was posted in our city by Tata Motors and he really tried to help the customer out but the workshop is really indifferent to customer. Tata Motors should source quality parts from its vendors. The worst part in the engine Tata is putting up is its Clutch Kit. The complete overall design, quality etc is a garbage of the clutch kit. When Fiat can use a wonderful clutch which is light as feather then why cant Tata. The Tata Manza Quadrajet clutch kit requires replacement every 25-30,000 kms.
Reply
2
S
singh
Jul 3, 2015 11:36:04 PM
I purchased a TATA MANZA Quadrajet Aura (ABS) in Dec 2010. All regular Mtcs. done at authorized workshops. During Feb. 2015 , at approx. 94000 KM run ,engine pick up & fuel average reduced. On checking at dealer' workshop , I was informed that engine overhauling is required. Why TATA' Engines fail and Maruti Dezire engines are doing well as both engines are same.
Reply
1
v
ved kambil
Jul 2, 2013 7:15:48 PM
4 clutch changes in 1 lakh kilometeres. My SX4 has done same mileage no major expense at all. Front suspension and Shock abrosrbers changed. spent more than 3 lakhs on maintainence in last 3 years. Ac problem unresolved. Music system doesnt work Light switch not avaailable since last 1 year. Lousy service centres.
Reply
1
J
john samuel
Jun 28, 2013 9:54:38 PM
The dent in the Sump is a standard excuse TATA MOTORS use to waive of warranty. I had purchased a Tata Indigi Manza Diesel car in which the Turbo failed and caused subsequent engine damage. I was given an estimate of 1.5 lakhs for repairs, and the same old dent excuse. I even mailed my problem to the Chairman's offfice but there was no use. now I had it repaired by unauthorised workshop at a very low cost, my vehicle works fine with the same dent. I suggest we join hands to get our cars replaced.
Reply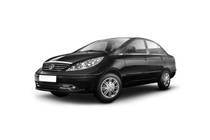 This car model has expired