Manza............. 100% worth for Money and Tata's are highly Tr...
I have bought Manza aura diesel 2 months back and done 6000 kms done with long drives till 1800 kms in a stretch. I have self driven the vehicle and personally felt it is a great car with all the comforts. Its a lovely car with high comforts for the family too. I am the Tata's fan and owned Tata indica Lsi, Indigo LX and now with Manza. When I thought of my third car, my family insisted on Toyota Etios but due to delivery issues we have gone for Manza test drive which was really a wonderful experience which my whole family liked. Really 100% worth for the money and getting 25 Km/L in Highways with a speed of 60-80 Kmpl. If speed is less than 60 or greater than 90 Kmph, only 17 km/l could be achieved. Kudos to Tatas who are the only Indian car company who care for the dream of Indians to own a car. No words to thank Tata Group especially Mr. Ratan Tata who is towards INDIA. Awesome Car of India.
Write your Comment on Tata Manza
1
B
biswajit mohanty
Aug 12, 2011 3:43:49 PM
I HAVE PURCHASED A MANZA QUADRAJET IN THE YEAR MAY-2010 & COVERED 15000 KMS. ITS A GOOD CAR BUT ITS AC DOESN'T WORK PROPERLY IN SUMMER TIME BACK PASSENGERS ARE NOT GETTING PROPER COOL. IN THE NIGHT ITS NOT PROVIDE GOOD LIGHT. SO MANZA NEEDS AC & LIGHT SYSTEM IMPROVE ( I THINK ITS NEED EXTRA BLOWER AT ROOF FOR BACK PASSENGERS). DUE TO THIS COOLING PROBLEM ALL ARE DISCUSSING THE SAID MATTERS. PLEASE TRY TO IMPROVE & AM READY TO PAY EXTRA FOR BACK ROOF BLOWER TO FIXED AT MY MANZA. BISWAJIT CUTTACK 9937288000 / 9777588000.
Reply
1
N
naveen khanna
Jul 15, 2011 8:25:37 PM
I Agree with you .....Ratan Tata should be PM OF India.Iam also going in for MANZA AURA !!!!!!
Reply
1
a
ashish
Jul 4, 2011 1:05:05 AM
PLEASE GUIDE ME IF I M GETTING THE DELIVERY OF TOYOTA ETIOS THEN WHICH CAR I SHOULD PREFER BECAUSE I M GETTING BAD REVIEWS ABOUT ETIOS N FEEL MORE IMPRESSED WITH MANZA ELAN.
Reply
2
K
k. saravanan
Jul 4, 2011 10:05:00 AM
Considering the petrol cost, you can go for Elan which is a good choice.
Reply
3
a
ashish
Jul 5, 2011 11:05:47 PM
How wud your rate Verito Mahindra as compared to manza.
Reply
4
K
kannan saravanan
Jul 6, 2011 10:20:16 AM
Recently I have visited the Auto Expo in Chennai Trade Centre. Mahindra verito is just altered version of Logan with modified boot area with spoiler and few things. Thats it. I rate Manza 5 out of 5 where as i rate 3 for Verito.
5
a
ashish
Jul 8, 2011 12:45:46 AM
Plz tell me one last thing, how if we compare SX4 disel with Manza Elan Disel?
2
S
sudhanshu gaur
Dec 12, 2011 6:40:27 PM
Yeah, I also test driven Etios diesel, it has poor pickup and engine sounds like U r travelling in an open diesel jeep.
Reply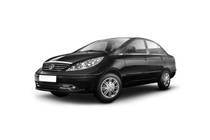 This car model has expired