Unreliable, but love it!
Look and Style: Not the best looking car, but this is futuristic as it can get for Indian roads. Comfort: Same as Toyota. Pickup: You cannot floor the accelerator and expect responsiveness. My drivers never knew how to get the most power out of Honda cars till I demonstrated to them. You have to slowly put pedal to the metal. I hate the noise though. Mileage: I don't know how you guys drive but as I'm quite busy and have to catch airplanes on time my driver flies through traffic. Mileage is best left undiscussed. Best Features: Interior Cockpit. That futuristic feel and curves make it very loving. Needs to improve: Cabin Space. I should have bought the Corolla. My mistake to buy this. Overall Experience: I love Honda. However, I wish it would be a lot more reliable. The engine ofcourse is one of the most reliable, but what's the point of a reliable engine when the rest of the body is left to crumble? The clutch wears off quickly, the transmission needs maintenance and the air con compressor fan failed twice. Maintenance is an undiscussed bomb. With so many cars set to fly off when the new city launches, I'm going to steer clear of this Honda City and wait for the new Corolla. Atleast Toyota cars are reliable as tanks and their servicing is excellent.
Write your Comment on Honda City 2014-2015
1
s
samy
Jan 8, 2014 6:10:02 PM
Your Review: 50 % about car.... 50 % just show off....!
Reply
2
M
mahindra
Jan 14, 2014 2:15:24 PM
Hate the Honda City. They haven't solved anything and the next one is coming out. Legroom is a mess... painful rides. Also very fluid sensitive - go to not-the-usual pump and it suffers. Other cars - even Mahindra - was not so sensitive. The servicing is a bomb, that I must admit. Honda and Ford Ecosport alike. So many sales, such bad servicing... even when there is good servicing, it is to lick your wallets clean. Corolla is still the best. I mean I shouldn't compare these 2. Honda City is a different segment. Just saying Corolla is worth the upgrade, the cheaper and lower maintenance worries.
Reply
3
J
jamal zaheer
Oct 26, 2015 1:34:11 AM
Ypu are comparing apple to oranges. Try Civic before you judge Corola is netter than City
Reply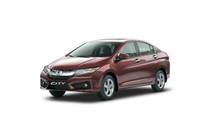 This car model has expired