Excellent Car
Excellent car in Hatchback segment, If you purchase something else than Punto in this hatchback segment I m sure one day you will cry. I am suing since 2 years and not found a single issue, service every 12 months it requires and it is fine. In terms of vehicle weight it is much heavier than New Swift and other hatch backs. Imagine how secure you are ? Most important is comfort , Oh my god its amazing ride quality is BEST and can beat some of the SEDAN class vehicles too... Im in love with my Cute Punto it looks cute and everytime you go for ride u always feel it and it gives u fresh look and impression...always...u never get bored of it.... Thanks FIAT for manufacturing such a Study and heavy weight vehicle in hatchback segment.
Write your Comment on Fiat Grande Punto 2009-2013
1
a
asheesh khare
Jan 29, 2012 8:44:36 PM
mr aman 09041038945 is looking after sercvice part of uttar pradesh from fiat india. worse management from great car makers
Reply
2
s
sudharsan p g
Oct 26, 2012 12:53:14 PM
I am wondering how you are getting 20KMPL mileage in city? is this petrol or diesel ?
Reply
1
v
vino
Jan 26, 2012 10:34:47 PM
Weight is inversly proportional to fuel efficiency.. More the weight, less will be the fuel efficiency
Reply
2
V
vishruth
Jan 27, 2012 7:21:24 AM
I'm getting 20kms in city and 24 on highway...I think it's enough....... I'm a married guy and having kids too......I'm wanted to keep myself secure and safe while driving. That's the reason I always look for 5 star in safety......
Reply
3
D
dinesh gosain
Jan 31, 2013 11:41:18 AM
You are right Vishruth, even mine is giving 19 kmph in highway (with AC) and 16 kmph in city in Delhi
Reply
1
a
asheesh khare
Jan 26, 2012 8:13:41 AM
great car with worse management. must kick out to the management responsible for sales and service of this great car.
Reply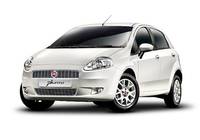 This car model has expired