dont go with the earlier reputation of fiat in india....punto is ...
I bought my new punto active(diesel) in d end of april. itz a amazing experience when u are on highway....its superb suspension enhances ur confidence wen u drive.pick is too good (i could overtake so many swift...lol).It gave me 19+ ac on highway & 15km/l within the city. air conditioning is not as much powerful as we expect. welcomed at service station when it hit 3000 km for its 1st free service. so at last its a beauty in this price range.... every XYZ has purchased dat swift etc....so try this new machine n surly u will love it.. ricky(punjab)
Write your Comment on Fiat Grande Punto 2009-2013
1
a
amal
Jan 2, 2011 10:02:34 PM
hey guys. Plz hlp me. i wnt 2 knw abt maintnce cst. Its hgh or low?
Reply
2
P
piyu
Jan 22, 2011 12:24:00 PM
If you are buying a new car, why are you worried about maintenance ? Maruti will have low maintenance, because it uses sub-standard materials. You can go for Alto, if you want low maintenance machine ;-)
Reply
2
S
sasi ram reddy
Dec 8, 2011 12:12:57 PM
Maintenance cost is high when compare to maruti.one more think the service is too worst too bad of tata services.
Reply
1
r
ricky
Dec 31, 2010 2:02:57 PM
@ mallikaarjun.. Go for punto 4 sure...its far better than figo at least. but 1 thing you must bear in mind..active don't come with central locking n if you want it, company has approved central locking which has complaints coz i am facing the same.so spend some more money n buy Dynamic model.
Reply
1
M
mallikarjun
Dec 26, 2010 9:56:48 PM
Dear Ashoke & Pradipta, Am planing to buy a Punto Active Diesel, and am very confused with many of my friends, 50% say by Figo Diesel and other 50% say Punto, What would you suggest if you compare these two cars... Please let me know
Reply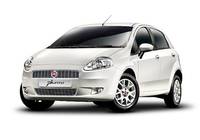 This car model has expired