10
Used Mahindra Cars in Chandigarh
12 Jun 2021 - Currently, 10 Used Mahindra Cars in Chandigarh are available for sale online. Check out the largest stock of certified, good condition Second Hand Mahindra Cars in all over Chandigarh, starting at Rs 2.3 Lakh only.
Mahindra

×

Clear All Filters
Buy Used Cars Online with
CarDekho Assurance
A New Way to Buy Used Cars in India
7 Days money back guarantee

6 Months comprehensive warranty

6 Months pan India RSA

Test own the car for 7 days
View 31 Cars
59,862 km
•  Diesel
•   Daria
Rs.
5.97 Lakh*


Comprehensive Warranty   •   7 Day Money Back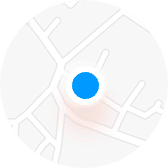 Share your location to see your nearby cars
That's all folks