Maruti Swift Price in Mumbai
Swift LDI

(Diesel)

Price Break-up

Ex-Showroom Price
Rs.5,99,000
RTO
Rs.82,449
Insurance
Rs.33,987
Others

Smart Card Charges:

Rs.472

Number Plate Charges:

Rs.512

Other Charges:

Rs.600
Rs.1,584
On-Road Price in Mumbai :
Rs.7,17,020*

Report Incorrect Price

Don't miss out on the festive offers this Month

Swift VDI

(Diesel)

Rs.

8.19 Lakh*
Ex-Showroom Price
Rs.6,87,000
RTO
Rs.94,118
Insurance
Rs.36,651
Others

Smart Card Charges:

Rs.472

Number Plate Charges:

Rs.512

Other Charges:

Rs.600
Rs.1,584
On-Road Price in Mumbai :
Rs.8,19,353*

Report Incorrect Price

Don't miss out on the festive offers this Month

Swift AMT VDI

(Diesel)

Rs.

8.74 Lakh*
Ex-Showroom Price
Rs.7,34,000
RTO
Rs.1,00,350
Insurance
Rs.38,074
Others

Smart Card Charges:

Rs.472

Number Plate Charges:

Rs.512

Other Charges:

Rs.600
Rs.1,584
On-Road Price in Mumbai :
Rs.8,74,008*

Report Incorrect Price

Don't miss out on the festive offers this Month

Swift ZDI

(Diesel)

Rs.

8.91 Lakh*
Ex-Showroom Price
Rs.7,49,000
RTO
Rs.1,02,339
Insurance
Rs.38,528
Others

Smart Card Charges:

Rs.472

Number Plate Charges:

Rs.512

Other Charges:

Rs.600
Rs.1,584
On-Road Price in Mumbai :
Rs.8,91,451*

Report Incorrect Price

Don't miss out on the festive offers this Month

Swift AMT ZDI

(Diesel)

Rs.

9.46 Lakh*
Ex-Showroom Price
Rs.7,96,000
RTO
Rs.1,08,572
Insurance
Rs.39,951
Others

Smart Card Charges:

Rs.472

Number Plate Charges:

Rs.512

Other Charges:

Rs.600
Rs.1,584
On-Road Price in Mumbai :
Rs.9,46,107*

Report Incorrect Price

Don't miss out on the festive offers this Month

Swift ZDI Plus

(Diesel)

Rs.

9.84 Lakh*
Ex-Showroom Price
Rs.8,29,000
RTO
Rs.1,12,947
Insurance
Rs.40,950
Others

Smart Card Charges:

Rs.472

Number Plate Charges:

Rs.512

Other Charges:

Rs.600
Rs.1,584
On-Road Price in Mumbai :
Rs.9,84,481*

Report Incorrect Price

Don't miss out on the festive offers this Month

Swift AMT ZDI Plus

(Diesel)

Rs.

10.39 Lakh*
Ex-Showroom Price
Rs.8,76,000
RTO
Rs.1,19,180
Insurance
Rs.42,373
Others

Smart Card Charges:

Rs.472

Number Plate Charges:

Rs.512

Other Charges:

Rs.600
Rs.1,584
On-Road Price in Mumbai :
Rs.10,39,137*

Report Incorrect Price

Don't miss out on the festive offers this Month

Swift LXI

(Petrol)

Rs.

5.9 Lakh*
Ex-Showroom Price
Rs.4,99,000
RTO
Rs.59,010
Insurance
Rs.30,792
Others

Smart Card Charges:

Rs.472

Number Plate Charges:

Rs.512

Other Charges:

Rs.600
Rs.1,584
On-Road Price in Mumbai :
Rs.5,90,386*

Report Incorrect Price

Don't miss out on the festive offers this Month

Swift VXI

(Petrol)

Rs.

6.94 Lakh*
Ex-Showroom Price
Rs.5,89,500
RTO
Rs.69,164
Insurance
Rs.33,501
Others

Smart Card Charges:

Rs.472

Number Plate Charges:

Rs.512

Other Charges:

Rs.600
Rs.1,584

Extended Warranty Charges:

Rs.10,018
Rs.10,018
On-Road Price in Mumbai :
Rs.6,93,749*

Report Incorrect Price

Don't miss out on the festive offers this Month

Swift AMT VXI

(Petrol)

Rs.

7.47 Lakh*
Ex-Showroom Price
Rs.6,36,500
RTO
Rs.74,437
Insurance
Rs.34,908
Others

Smart Card Charges:

Rs.472

Number Plate Charges:

Rs.512

Other Charges:

Rs.600
Rs.1,584

Extended Warranty Charges:

Rs.10,821
Rs.10,821
On-Road Price in Mumbai :
Rs.7,47,429*

Report Incorrect Price

Don't miss out on the festive offers this Month

Swift ZXI

(Petrol)

Rs.

7.65 Lakh*
Ex-Showroom Price
Rs.6,51,500
RTO
Rs.76,120
Insurance
Rs.35,357
Others

Smart Card Charges:

Rs.472

Number Plate Charges:

Rs.512

Other Charges:

Rs.600
Rs.1,584

Extended Warranty Charges:

Rs.11,080
Rs.11,080
On-Road Price in Mumbai :
Rs.7,64,561*

Report Incorrect Price

Don't miss out on the festive offers this Month

Swift AMT ZXI

(Petrol)

Rs.

8.18 Lakh*
Ex-Showroom Price
Rs.6,98,500
RTO
Rs.81,394
Insurance
Rs.36,765
Others

Smart Card Charges:

Rs.472

Number Plate Charges:

Rs.512

Other Charges:

Rs.600
Rs.1,584

Extended Warranty Charges:

Rs.11,871
Rs.11,871
On-Road Price in Mumbai :
Rs.8,18,243*

Report Incorrect Price

Don't miss out on the festive offers this Month

Swift ZXI Plus

(Petrol)

Rs.

8.56 Lakh*
Ex-Showroom Price
Rs.7,31,500
RTO
Rs.85,096
Insurance
Rs.37,753
Others

Smart Card Charges:

Rs.472

Number Plate Charges:

Rs.512

Other Charges:

Rs.600
Rs.1,584

Extended Warranty Charges:

Rs.12,437
Rs.12,437
On-Road Price in Mumbai :
Rs.8,55,933*

Report Incorrect Price

Don't miss out on the festive offers this Month

Swift AMT ZXI Plus

(Petrol)

Rs.

9.07 Lakh*
Ex-Showroom Price
Rs.7,76,000
RTO
Rs.90,089
Insurance
Rs.39,085
Others

Smart Card Charges:

Rs.472

Number Plate Charges:

Rs.512

Other Charges:

Rs.600
Rs.1,584
On-Road Price in Mumbai :
Rs.9,06,758*

Report Incorrect Price

Don't miss out on the festive offers this Month
Swift LDI

(Diesel)

Price Break-up

Ex-Showroom Price
Rs.5,99,000
RTO
Rs.82,449
Insurance
Rs.33,987
Others

Smart Card Charges:

Rs.472

Number Plate Charges:

Rs.512

Other Charges:

Rs.600
Rs.1,584
On-Road Price in Mumbai :
Rs.7,17,020*

Report Incorrect Price

Don't miss out on the festive offers this Month

Swift VDI

(Diesel)

Rs.

8.19 Lakh*
Ex-Showroom Price
Rs.6,87,000
RTO
Rs.94,118
Insurance
Rs.36,651
Others

Smart Card Charges:

Rs.472

Number Plate Charges:

Rs.512

Other Charges:

Rs.600
Rs.1,584
On-Road Price in Mumbai :
Rs.8,19,353*

Report Incorrect Price

Don't miss out on the festive offers this Month

Swift AMT VDI

(Diesel)

Rs.

8.74 Lakh*
Ex-Showroom Price
Rs.7,34,000
RTO
Rs.1,00,350
Insurance
Rs.38,074
Others

Smart Card Charges:

Rs.472

Number Plate Charges:

Rs.512

Other Charges:

Rs.600
Rs.1,584
On-Road Price in Mumbai :
Rs.8,74,008*

Report Incorrect Price

Don't miss out on the festive offers this Month

Swift ZDI

(Diesel)

Rs.

8.91 Lakh*
Ex-Showroom Price
Rs.7,49,000
RTO
Rs.1,02,339
Insurance
Rs.38,528
Others

Smart Card Charges:

Rs.472

Number Plate Charges:

Rs.512

Other Charges:

Rs.600
Rs.1,584
On-Road Price in Mumbai :
Rs.8,91,451*

Report Incorrect Price

Don't miss out on the festive offers this Month

Swift AMT ZDI

(Diesel)

Rs.

9.46 Lakh*
Ex-Showroom Price
Rs.7,96,000
RTO
Rs.1,08,572
Insurance
Rs.39,951
Others

Smart Card Charges:

Rs.472

Number Plate Charges:

Rs.512

Other Charges:

Rs.600
Rs.1,584
On-Road Price in Mumbai :
Rs.9,46,107*

Report Incorrect Price

Don't miss out on the festive offers this Month

Swift ZDI Plus

(Diesel)

Rs.

9.84 Lakh*
Ex-Showroom Price
Rs.8,29,000
RTO
Rs.1,12,947
Insurance
Rs.40,950
Others

Smart Card Charges:

Rs.472

Number Plate Charges:

Rs.512

Other Charges:

Rs.600
Rs.1,584
On-Road Price in Mumbai :
Rs.9,84,481*

Report Incorrect Price

Don't miss out on the festive offers this Month

Swift AMT ZDI Plus

(Diesel)

Rs.

10.39 Lakh*
Ex-Showroom Price
Rs.8,76,000
RTO
Rs.1,19,180
Insurance
Rs.42,373
Others

Smart Card Charges:

Rs.472

Number Plate Charges:

Rs.512

Other Charges:

Rs.600
Rs.1,584
On-Road Price in Mumbai :
Rs.10,39,137*

Report Incorrect Price

Don't miss out on the festive offers this Month
Swift LXI

(Petrol)

Price Break-up

Ex-Showroom Price
Rs.4,99,000
RTO
Rs.59,010
Insurance
Rs.30,792
Others

Smart Card Charges:

Rs.472

Number Plate Charges:

Rs.512

Other Charges:

Rs.600
Rs.1,584
On-Road Price in Mumbai :
Rs.5,90,386*

Report Incorrect Price

Don't miss out on the festive offers this Month

Swift VXI

(Petrol)

Rs.

6.94 Lakh*
Ex-Showroom Price
Rs.5,89,500
RTO
Rs.69,164
Insurance
Rs.33,501
Others

Smart Card Charges:

Rs.472

Number Plate Charges:

Rs.512

Other Charges:

Rs.600
Rs.1,584

Extended Warranty Charges:

Rs.10,018
Rs.10,018
On-Road Price in Mumbai :
Rs.6,93,749*

Report Incorrect Price

Don't miss out on the festive offers this Month

Swift AMT VXI

(Petrol)

Rs.

7.47 Lakh*
Ex-Showroom Price
Rs.6,36,500
RTO
Rs.74,437
Insurance
Rs.34,908
Others

Smart Card Charges:

Rs.472

Number Plate Charges:

Rs.512

Other Charges:

Rs.600
Rs.1,584

Extended Warranty Charges:

Rs.10,821
Rs.10,821
On-Road Price in Mumbai :
Rs.7,47,429*

Report Incorrect Price

Don't miss out on the festive offers this Month

Swift ZXI

(Petrol)

Rs.

7.65 Lakh*
Ex-Showroom Price
Rs.6,51,500
RTO
Rs.76,120
Insurance
Rs.35,357
Others

Smart Card Charges:

Rs.472

Number Plate Charges:

Rs.512

Other Charges:

Rs.600
Rs.1,584

Extended Warranty Charges:

Rs.11,080
Rs.11,080
On-Road Price in Mumbai :
Rs.7,64,561*

Report Incorrect Price

Don't miss out on the festive offers this Month

Swift AMT ZXI

(Petrol)

Rs.

8.18 Lakh*
Ex-Showroom Price
Rs.6,98,500
RTO
Rs.81,394
Insurance
Rs.36,765
Others

Smart Card Charges:

Rs.472

Number Plate Charges:

Rs.512

Other Charges:

Rs.600
Rs.1,584

Extended Warranty Charges:

Rs.11,871
Rs.11,871
On-Road Price in Mumbai :
Rs.8,18,243*

Report Incorrect Price

Don't miss out on the festive offers this Month

Swift ZXI Plus

(Petrol)

Rs.

8.56 Lakh*
Ex-Showroom Price
Rs.7,31,500
RTO
Rs.85,096
Insurance
Rs.37,753
Others

Smart Card Charges:

Rs.472

Number Plate Charges:

Rs.512

Other Charges:

Rs.600
Rs.1,584

Extended Warranty Charges:

Rs.12,437
Rs.12,437
On-Road Price in Mumbai :
Rs.8,55,933*

Report Incorrect Price

Don't miss out on the festive offers this Month

Swift AMT ZXI Plus

(Petrol)

Rs.

9.07 Lakh*
Ex-Showroom Price
Rs.7,76,000
RTO
Rs.90,089
Insurance
Rs.39,085
Others

Smart Card Charges:

Rs.472

Number Plate Charges:

Rs.512

Other Charges:

Rs.600
Rs.1,584
On-Road Price in Mumbai :
Rs.9,06,758*

Report Incorrect Price

Don't miss out on the festive offers this Month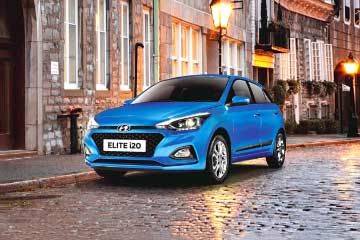 Rs.9,21,519Rs.55,000 Off
17.4 kmpl, 1197 cc, Automatic
Only 4 cars left!
Heavy discounts in Mumbai
Maruti Swift On Road Price in Mumbai
*Ex-showroom price in Mumbai
Swift Ownership Cost
Fuel Cost
Service Cost
Spare Parts
Select Engine type
KM driven per day

20 km/day
Monthly fuel cost
Rs.

0

* / month
Select Service Year
Fuel Type
Transmission
Service Cost
Diesel
Manual

Rs.

0
1
Petrol
Manual

Rs.

1,430
1
Diesel
Manual

Rs.

6,480
2
Petrol
Manual

Rs.

3,580
2
Diesel
Manual

Rs.

3,730
3
Petrol
Manual

Rs.

2,630
3
Diesel
Manual

Rs.

6,480
4
Petrol
Manual

Rs.

4,540
4
Diesel
Manual

Rs.

3,730
5
Petrol
Manual

Rs.

2,630
5
Diesel
Manual

Rs.

6,480
6
Petrol
Manual

Rs.

3,580
6
Calculate based on 10000 km/year
Maruti Suzuki Swift User Reviews
Chance to win

iPhone 6s &

vouchers - T&C
*
Rate your car
Latest Reviews
Most Helpful Reviews
The car looks good, have a good ground clearance engine, handling, suspension, and milage is appreciable, car build quality is very poor lacks safety features, cabin qual... Read More

Very nice car to drive. Maruti Swift does justice with its name as the engine is refined and peppy too. The steering wheel is nice and It's fun to drive. Service cost... Read More

I bought the Maruti Swift 2016 model last month and traveled 57000 km till date. I love the car because of its power handling and breaking. It is compact and can fit ever... Read More

It just takes a good car to create memories. This is the reason I love my Maruti Suzuki Swift. The sheer level of comfort and peaceful journey are the key gifts I got alo... Read More

The performance of the car is excellent with attractive looks. The millage, as well as the AC, are quite appreciable. I recommend buying this car, if within the budget of... Read More
My five friends have a Swift VDI and I have a Ritz VDI. I travelled in both the cars. Both cars engine are same, but I found many things are different. At the time of pur... Read More

I would like to compare between the Maruti Swift and the Volkswagen Polo. We can say that old v/s latest car in the same segment. I have already bought Maruti Swift, but ... Read More

Look and Style: Its been 4 months that i have been riding my New Swift VXI. Looks are very catchy, whether you look from front, rear or sideways, it will remind you of M... Read More

Hello I am Sourabh goel from Panipat . I am using swift car vxi from 11 months .it has run only 4000 km. I have totally bad experience on this car .there is manufacturing... Read More

I was a happy guy running around in India's family tall boy Wagon R for 4 plus years. One saturday in the mid of March 2015, I received a call from maruti dealership ... Read More
Must read articles before buying Maruti Swift
The new Swift gets 4 variants - L, V, Z, and Z+

The third-generation Swift has its share of shortcomings too!

With overlapping prices, which one of these Maruti Suzuki hatchback offers the best value? Let's find out

Which of the two hatchbacks performs better in real life? Let's find out

With the new Swift launched, let's see how it fares against its competition.
Maruti Car Dealers in Mumbai
Bandra West Mumbai 400050

Borivali West Mumbai 400091

Lower Parel Mumbai 400013

Andheri (east) Mumbai 400072
Maruti Swift News
The bodyshell of the Swift sold in India turned out to be more unstable in comparison to the Euro-spec model

The reason is that the 140PS Suzuki Swift Sport would be too expensive to make a good business case for the country's largest automaker

Planning to stay within the Maruti family but cannot decide whether it's the Swift or the Dzire that suits your needs better? We're here to help

Customers can finally opt for the Swift AGS without skimping on features such as LED projector headlamps, a 7-inch touchscreen system and more

Maruti Suzuki showcased the Swift Hybrid's powertrain in India at the 2018 Auto Expo
EMI Starts
Interest calculated at 10.5% for 60 months
Calculate EMI of Maruti Swift
×
Bank Interest Rate
10.5 %
Total Loan Amount

Rs.

0

Payable Amount

Rs.

0

You'll pay extra

Rs.

0
Calculated on Ex-Showroom price
Rs.

/month
Swift price in nearby cities