Toyota Loses Legal Custody For 'Prius' Trademark
Published On Dec 22, 2017 06:56 PM By Dhruv.A for Toyota Prius
Toyota had filed a legal case against one Prius Auto Industries in 2009 for legal infringement of Toyota's hybrid name.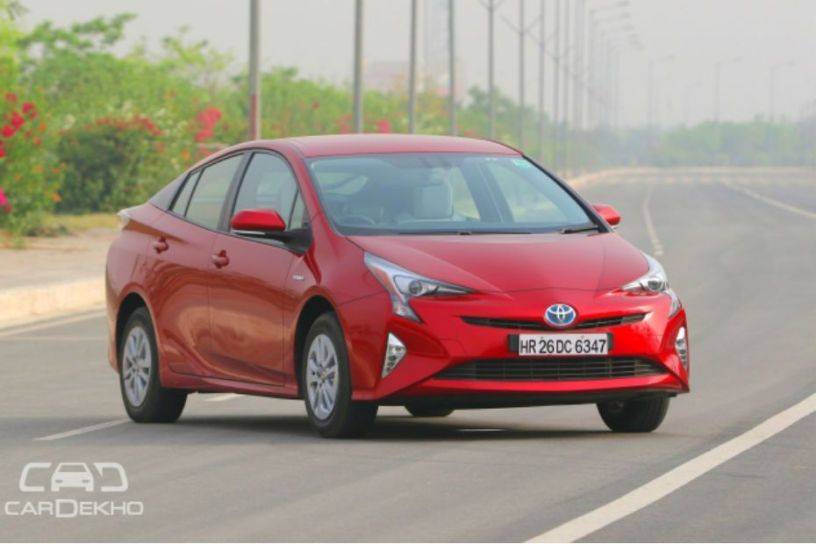 Japanese auto major Toyota has lost a legal battle in the case that it had filed in 2009. It was filed against a local auto parts manufacturer named 'Prius Auto Industries' for the use of the 'Prius' trademark in India. The Indian Supreme Court ruled the case in favour of the defendant Prius Auto Industries as the indigenous auto spare parts manufacturer has been operating since 2002 by acquiring the legal rights to use the hallmark.
While Prius was the main highlight, the Indian auto part manufacturer has also been using the names 'Toyota Device', 'Toyota Innova' and 'Toyota' for other products that it sells in the market. But quoting the 'territoriality principle', a bench of the justices Ranjan Gogoi and Navin Sinha decided the case in favour of Prius Auto Industries quoting that for a global brand to hold dedicated rights to a trademark of brand name in India, it should have a significant popularity in the Indian market. Related: Toyota Prius Hybrid: Detailed Review
The Toyota Prius hybrid has been on sale in Japan since 1997 but was only launched in 2010 in the country. Thus, a single article by local media regarding the international launch of the vehicle in 1997 does not account to acquisition of any goodwill or fan following for the brand in the country, according to the apex court of India. The judges also ruled that knowledge of the Prius is not even prominent among the Indian populace except for a small section of auto enthusiasts. Also Read: Toyota To Bring Prius Prime And Small Electric Car To India
Toyota's First Electric Vehicle In India Could Be A Small Car
Read More on : Prius Automatic
Was this article helpful ?
0 out of 0 found this helpful