This week has been a stunning one for us at CarDekho. We mainly focused on revealing informations about the cars which are to launch soon in India including Toyota Camry, Chevrolet Enjoy MPV, Nissan Evalia and Nissan's version of the Renault Duster. We also covered the one and only launch Mercedes-Benz R-Class Diesel Automatic that took place on August 9. We also brought you the exclusive story on top gainers and losers of the automotive industry done on the basis of their sales numbers of July 2012.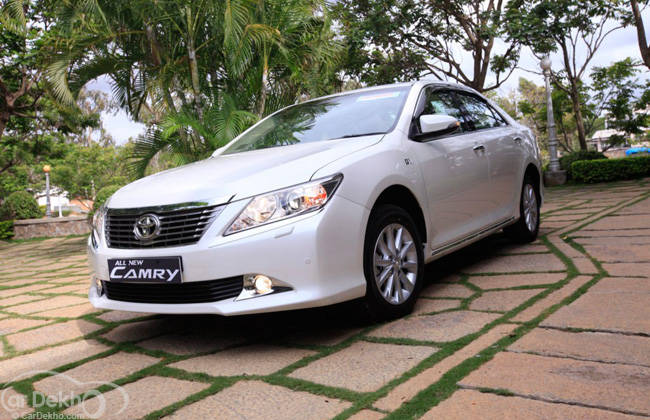 So here we bring to you the synopsis of all the major news covered by us within this week.

Top Gainers and Losers: CarDekho's July Car Sales Analysis
Amidst Constant rise in petrol prices, unfriendly economy and various other direct and indirect factors, Automotive Industry of India inspected a considerable growth in July 2012. Where Maruti Suzuki India, Hyundai Motors and Tata Motors saw a rise in their sales numbers, General Motors, Ford and Honda inspected a decline.
Read More

New 2012 Toyota Camry to Launch on 24th Aug: SCOOP
After creating the buzz at this year's Auto Expo held in Delhi, the 2012 Toyota Camry is back in the news again. And This time around for its confirmed launch date, the company officials have confirmed that the new Camry will hit Indian shores on August 24 and will come having some serious changes in and out, thus gets more appealing than before.
Read More

Fiat 500X Official Images are Out, Launch by 2013
After previewing the glimpse of the all new Fiat 500X at the launch ceremony of the 500L MPV in Italy last month, Fiat has now officially unveiled its images on interweb, which has created sensation all around. Why this is special for India is the fact that the car has been planned up to be coming to India as well.
Read More

2013 Honda Accord Sedan and Coupe Unveiled
And now comes the official images of the much anticipated all new 2013 Honda Accord Sedan And Coupe, which is all set to launch in the US in September. However nothing on the Indian launch plans have been said yet by officials, but our close sources suggest that the company is in the process to tune its 1.6-litre, i-DTEC diesel engine as per the Indian Conditions, so once that is done successfully, we might see it heading to India as well.
Read More

Chevrolet Enjoy MPV Launching in October: Sources
Unveiled at this year's Indian Auto Expo, Chevrolet Enjoy MPV has been in the news for one after the other reason. It was spotted doing test runs at various places then came a rumour about its launch, so we contacted to our close sources, who hinted us that the launch might take place anytime in coming October.
Read More

Mercedes-Benz R-Class Diesel Launched in India at Rs. 58.9 lakhs
Mercedes-Benz R-Class which was already there in the Indian market in Petrol has now come out in Diesel. Called as R350 CDI 4MATIC, it is certainly a superb car car which has sedan like performance, all-wheel-drive SUV drivability, and ultra modern safety features.

Read More

Nissan Evalia Specifications Revealed, Launch on 25th September: Exclusive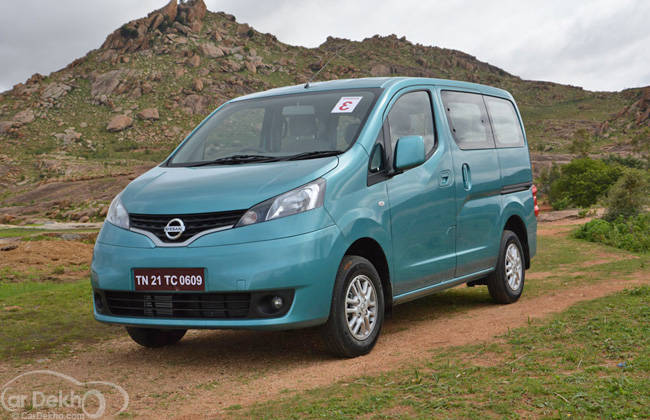 Ever since its unveiling at the the Indian Auto Expo 2012, Delhi, the car has been making headlines for multiple reasons. After cracking the Indian launch date of Nissan Evalia, we bring to you the complete specification sheet of the car, which has disclosed almost everything about the car including number of variants and features it will come along with.
Read More
Tata Indigo Manza CS not on the cards - Exclusive
Rumour had it, that the Tata Motors is planning to bring in the sub 4-metre version of the Manza. But our close sources confirmed us that no such variant will come. The Manza CS was one of the possible options Tata had considered, but it didn't make it into reality.
Read More
Nissan to introduce its version of the Duster in 2013
Previously we reported that the Nissan India is planning to come up with its version of compact SUV the Duster, launched by its strategic partner Renault in India. Now the information on it has been disclosed including the launch date. It is likely to come in the year 2013.

Read More