This week CarDekho covered various scoops on many upcoming launches including new Ford Endeavour, Tata Aria's new base model Aria LX, Honda Brio sedan, Tata Safari Storme, 2013 Range Rover, Chevrolet Sail sedan and hatchback, Fiat Panda, Mercedes-Benz B-class, Nissan 'Duster', Hyundai Elantra, Chevrolet Spark Facelift, BMW X2, Ford Kuga and last but not the least Ford EcoSport. We also covered the launches of new Chevrolet Cruze, Captiva and Maruti Suzuki SX4 Celebration Edition along with some international launches including Dacia Duster, Fiat Punto, Porsche 918 Spyder and a few others.

Other than that, we did some exclusive stories on discounts and schemes offered by Indian auto giants on their petrol cars. And yes we are proud to say that the Maruti Suzuki Alto 800 story, which was cracked by us first in the Industry, was applauded by major automotive news corporations for which we would like to thank all them. So we bring to you a weekly wrap up, in case you missed anything.

Maruti Suzuki Alto 800 – Pictures revealed. SCOOP
We revealed the pictures of Maruti Suzuki Alto 800, which is to replace the Maruti's fate turner, Maruti 800. And the pictures suggest upcoming car to be an average looking car if not exceptional, it has got bigger this time in and out. The looks are inspired from the existing alto, but still it manages to look different.
Read More

Ford Kuga Spotted at ARAI


We got some spy shots of the Ford Kuga, which was spotted at ARAI (Automobile Research Association of India), the government agency to certify all new vehicles that are to launch. This has made us believe the possibility of Ford bringing in the Kuga in near future.

Read More

New Ford Endeavour Coming This August-September


Ford had given the Endeavour a facelift in 2009. That is when it got the Kinetic Design, with a new front grille, side metallic scoop and body decals. That was Ford had introduced the 3.0-litre engine and automatic transmission on its SUV. Now, the Endeavour will soon get an all new face, which looks more muscular.

Read More

Maruti Suzuki India Launches the Affordable SX4 Celebration Edition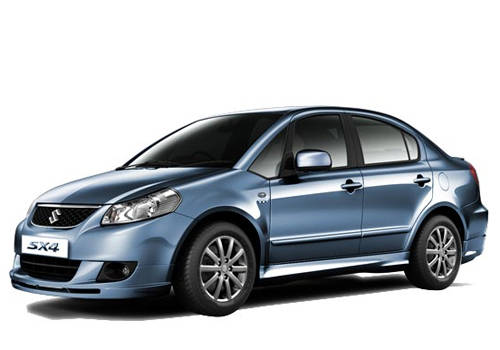 Maruti Suzuki launched a limited celebration edition of the top end variants of both the petrol and diesel versions of the sedan SX4. This has got about Rs 20,000 to 30,000 lesser expensive than that of the ZXI and ZDI models.

Read More

SCOOP- Tata Aria to Get a New Base Model. Aria LX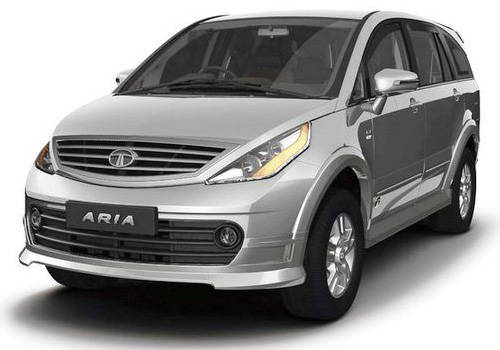 Tata is likely to introduce a new base version for its flagship model, the Aria. This new version of the Aria will be called as the Aria LX and will be a stripped down version.

Read More

Honda Brio Sedan to Drive in By 2013


Honda India is planning to bring in the sedan version of its hatchback, the Brio to India by 2013. It is going to be a compact sedan, which will be positioned below the Honda City. By entering this segment, Honda would certainly strengthen its position in the time to come.

Read More

2013 Range Rover Caught in Lens


The new spy shots of the 2013 Range Rover have hit the web and they reveal that the prototype of the car has adopted the major styling elements from the Range Rover Evoque.

Read More

The All New Chevrolet Captiva Launched in India
Breaking all the speculations around, General Motors have finally launched the much awaited SUV Chevrolet Captiva in an all new avatar in India. The generation next Chevrolet Captiva has come out in three variants, which will replace the current line up.

Read More

Maruti , Hyundai and Tata offer the Massive Discounts on Their Petrol Cars


Hike in petrol prices, economic slowdown and various other direct or indirect reasons have attracted buyers to go towards diesel vehicles that has directly affected the sales of petrol cars in India. This has compelled all the auto giants to cut their prices.

Read More

Mercedes-Benz B-Class – A Pre-Diwali Gift for India


The first sports tourer, B Class of the country from one of the finest and oldest luxury car maker of India, Mercedes Benz is all set to break covers before Diwali. The Mercedes Benz B Class is said to be in the final stages of the testing and the certification on road worthiness at the ARAI (Automotive Research Association of India).

Read More

The New Chevrolet Cruze Launched With Upgraded Engine


General Motors has finally launched the Chevrolet Cruze with an all new engine today. Nothing else has been changed in the existing vehicle except the engine to make it better in drivability and fuel economy.

Read More

Panda Expected to be a Fate Turner for Fiat India
Ever since its revelation at the Frankfurt Motor Show in 2011, the Fiat Panda has been an important part of the conversations. The 2013 Fiat Panda is a city car with all-wheel drive, crossover version which was spotted last winter and the spy pictures revealed that the car resembles Skoda Yeti. Although nothing has been officially said about its launch, but is expected to come by 2013.

Read More

The All New Fiat Punto Launched in UK


The Italian automaker, Fiat has recently launched the mid life facelift of its much popular model, Punto hatchback in the UK market. The all new Fiat Punto has come out with many cosmetic changes, thus look so refreshed.

Read More

Chevrolet Sail Sedan and Hatchback Soon to Replace Aveo UV-A Hatchback and Notchback


The General Motors officials have said to bring in the Chevrolet Sail Sedan and Hatchback soon to India as a replacement for the not-so-doing-well cars Chevrolet Aveo UV-A Hatchback and Notchback.

Read More

Chevrolet Spark Facelift Launching This Diwali


Our sources at GM India has informed us the company's plans of bringing in the Chevrolet Spark facelift during the festive season, which will likely to be more fuel efficient than the current version to get the competitive edge. The outer looks too are expected to get a little makeover.

Read more

Dacia Duster Launched in UK


Dacia have launched the much awaited SUV in the markets of UK with an astonishing starting price of £8995 (7.98 lakhs INR). With this price, Dacia Duster has become UK's cheapest SUV.

Read More

Hyundai Elantra Fluidic Spotted Testing; To Be Launched in July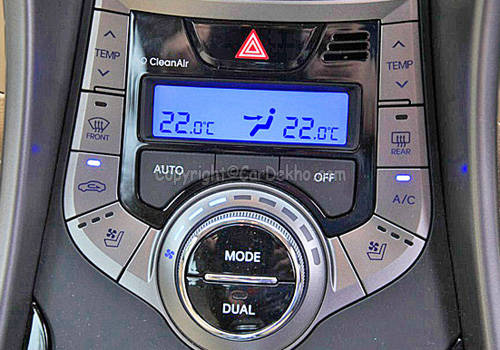 CarDekho broke the news on the upcoming Hyundai Elantra Fluidic on June 21st that Hyundai India is all set to launch the much awaited sedan in the month of July. And a few days later, it was spotted doing test runs, which further strengthened our claim that the Elantra Fluidic is one project that is on super priority for Hyundai in India.

Read More

SCOOP- Nissan to introduce Duster as well


As Renault and Nissan have been sharing engines, platforms and manufacturing facilities, the Japanese counterpart will also introduce the Duster SUV in its India portfolio. This car will be the same as the existing Renault Duster, except for a swap of badges.

Read More

Nissan Evalia Launch to Happen in August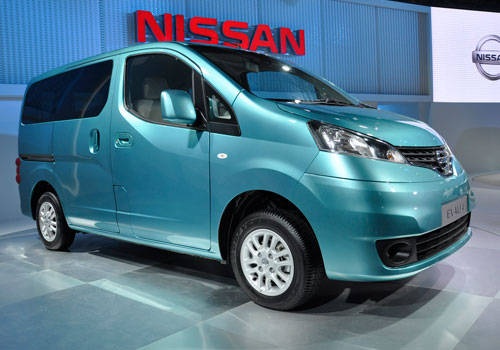 Many rumours and speculations made about the launch of the Nissan Evalia, and when CarDekho contacted its sources at Nissan, they said that the launch would take place in the month of August.

Read More