Volvo, the well-known car brand in the global car market is currently in search for a partner to share the development of its upcoming small car range. This auto giant that is proudly owned by Geely since 2012, the Chinese firm, which bought it from Ford Motors, is now enthusiastic to counterfeit a new collaboration to assist in dividing the cost of production incurred in manufacturing new cars. As per the chief executive of Volvo, Mr. Stefan Jacoby, the company is currently looking for partners and is completely prepared and ready for a joint venture.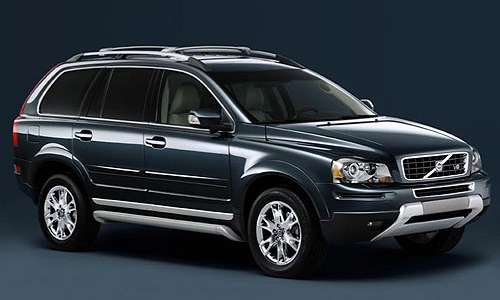 See More Volvo XC 90 Pictures Read More on Volvo XC 90
Here what will be interesting is that it would be a win-win situation for both companies as the platforms and engines will be shared in the new small car range. Mr. Jacoby also mentioned that there are some promising partners, whom they have in mind but there hasn't been any kind of detailed discussion regarding the same so far. The head of Volvo has taken an action to make the firm more modernized and efficient since the time he had joined Volkswagen in the month of August 2010.
See More Volvo XC 90 Pictures Read More on Volvo XC 90
This modernization has happened by cheering the development of a whole new modish range of engines along with a new platform that could strengthen anything from a small hatchback to a large saloon. The company also made it clear that the small cars are the priority for now and Volvo is working on the launch of its new V40 at the upcoming Geneva Motor show in March 2012. This new Volvo V40 will replace the ageing SUV, XC90.

Source: AutoCar India
Read More on : Volvo XC60 expert review