The German car manufacturer Volkswagen has this dream to become the world's number one car manufacturer soon. It has already driven the point home in the South China market. The lack of Volkswagen's presence in the SUV segment is a sore point where India is concerned. Except for Volkswagen Touareg , the auto major has absolutely no presence in the segment. Now, the rumours are doing the rounds that the auto giant might consider a mini crossover for Indian market, a sub Tiguan SUV.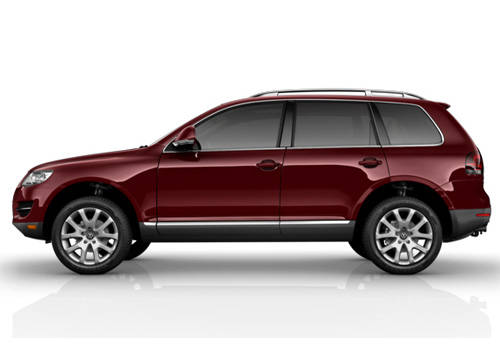 See More Volkswagen Touareg Pictures Read More on Volkswagen Touareg

However, the sub Tiguan price for the Indian car market is still unknown. Here's a review on the globally available Volkswagen Tiguan model. Looks-wise the SUV is unbeatable. The classy image can eat away the closest rivals single-handed. The creases on the sides of the SUV endow it with a streamlined body structure. The interiors are quite upmarket with enough interiors space to accommodate five passengers quite comfortably. The music system is quite advanced with the Bose Audio system with USB port and 6 CD changer integrated into it. Coming to the engine department, the global SUV is just deployed with a petrol engine though quite powerful one of 2.0 L turbo inline engine to churn out 200 Bhp power and 187 Nm of torque.
See More Volkswagen Touareg Pictures Read More on Volkswagen Touareg

However, one cannot rule out the inclusion of the diesel engine for India specific market though not revealed anywhere for the moment. Safety features are quite high in the SUV and the mileage is also not bad with 14 kmpl on the highways. The top speed of the SUV is quite impressive at 193 kmph. An option between the 6-speed manual gearbox and a 5-speed automatic gearbox version is available on the SUV. Mahindra XUV500 to Honda CR-V, the market is literally fraught with SUV in the competitively priced models to premium range. Volkswagen Tiguan could fill in the gap for the auto major that the high-end Volkswagen Touareg could not do for the Indian market. The Indian car market is likely to get more heated up than ever before with the soon to be launched Ford Ecosport and Renault Duster arriving into the country by early next year.