Seems like Hyundai i20 is going to take away the most frugal car title from Chevrolet Beat diesel. Hyundai i20 UK which is powered by 3 cylinder, 1.1L CRDi is touted to deliver a whooping 37 kmpl , which is round about 11.5 kmpl more than what Chevrolet Beat Diesel offers. The scintillating fuel economy offered by i20 is the result of the three cylinders that are powering the CRDi engine. Mileage of Hyundai i20 Fluidic is going to give the other carmakers a run for their money. The 1.1L CRDi engine generates a peak power of 74 Bhp with a max torque of 152 Nm. The engine comes mated with VGT (variable geometry turbocharger) which further enhances the engine's efficiency.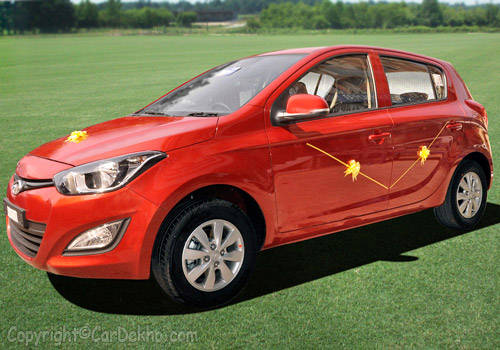 Normally small diesel engines comes loaded with fixed geometry turbochargers but Hyundai in order to increase the engines efficiency and fuel economy have adopted VGT. Apart from that the South Korean company has also incorporated a balancer shaft to keep a check on vibes that are characteristic attribute of the three cylinder engines. This combination of three cylinders with 1.1L CRDi engine started with Hyundai i10 and Kia Picanto hatchback, making Hyundai i20 Fluidic the third hatchback to be powered by it. Across the world, three cylinder powered engines deliver low fuel economy and Hyundai i20 one is now different; a start stop system and low rolling resistance tyres also amongst the factors that lowers down the fuel consumption.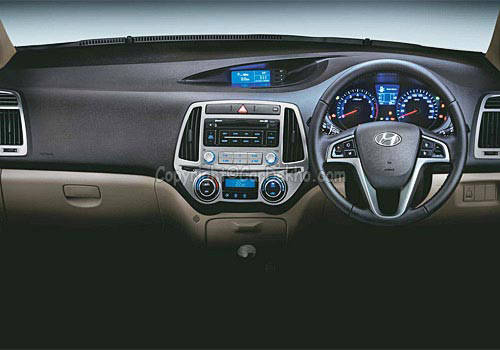 The engine also offers a very low CO2 emission i.e. 88 grams/km. Hyundai India is going to open a new diesel engine facility at Sriperumnudur. The company is going to manufacture three engines there, the 1.1L, 1.4L and 1.6 L diesel units. As i10 is only available with petrol engine option the country is eagerly awaiting the long missing diesel engine option. Interestingly, Hyundai i10 is able to fetch approximately 10,000 units in a month so one can just imagine where the sales will go if Hyundai plonks the 1.1L CRDi engine in Hyundai i10.
Read More on : Hyundai i20 price in India