Toyota Motors recently reported that there sales in the month of April of this year had been the best ever for the company because of Toyota Prius, which is doing superb globally. April was the month for Toyota as sales of the company increased to 11.6 percent over the year ago month with the raw volume basis where in Toyota Prius recorded the best sales ever in comparison to the same period sales in the other years.
For the month of April the sales amounted to 25,168 units that escalated the sales from 126.9 percent in comparison to the same period sales of the last year. In addition to the last year sales Camry and Camry Hybrid passenger car's combined monthly sales of 36,820 units which led to an increase of 36.1 percent in the sales year- over- year.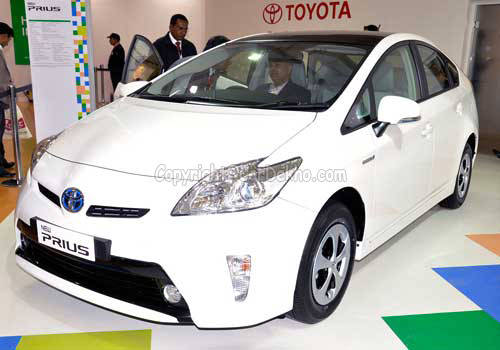 The overall sales of Toyota Motors was recorded as of 32,593 hybrid vehicles which resulted in an increase of 124.6 percent of sales in comparison to the same period last year which was split into two divisions: Toyota division which had sales of 30,126 units, saw a growth of 142.7 percent over the last year's same month and 2,467 units of hybrid sales for the Lexus Division too increased 17.6 percent of sales year- over- year.