Tata Nano demand slush down, the manufacturing taking a great decline and the unsold small car raising which is soring the eye of its makers Tata Motors. Almost 7,000 Tata Nano, is piled up outside the manufacturing unit in Sanand Gujarat and the sale of the mini wonder decreasing to be only 509 units in the month of November, 2010. It was reported by the, Society of Indian Automobile Manufacturers (SIAM).

The increasing inventory of the cheapest car in India, has forcefully allowed the Indian auto giants to minimize the manufacturing of the car, as now only few dozens are manufactured each day.

A source from the Sanand facility said that, the car is taken at the slow pace from the unit. It is expected to take over six months to clear the inventory. The mini wonder was priced at Rs 1 lakh comes within a price range of Rs 1.37 lakh to Rs 1.88 lakh (ex-showroom, New-Delhi).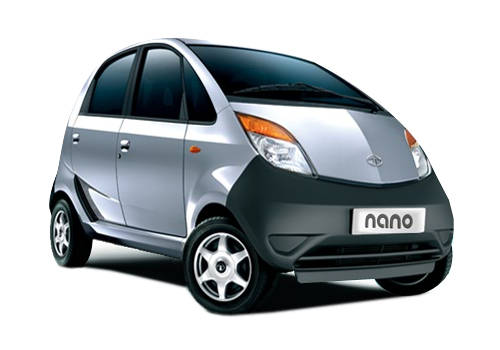 See More Tata Nano Pictures Read More on Tata Nano
When asked the component suppliers to the Tata Motors for Tata Nano, said that, the orders has went down and seems it will not be able to match the 20,000-25,000 cars mark every month atleast till March 2011. Tata Motors enjoyed the upsurge demand when it introduced its manufacturing plant for Tata Nano in Sanand in June, 2010.

As per a vendor, the domestic auto market is flooded news with the decline in production as the orders has been reduced. He revealed that, the vendors were told of high demand for the small car but demand has splurged down, not what was projected by the Indian auto company.
See More Tata Nano Pictures Read More on Tata Nano
As per the Tata Motors, the situation is in control and sticking to its plan by keeping the inventory for the year end. The company has an aim and will hit the Indian shores with financing, marketing, sales and manufacturing for the Peoples Car. The owners of Tata Nano are satisfied with the mini car and with the introduction of open sales the company expects to increase in sale of the car.

The company has allotted the plots to 41 vendors which is near to the manufacturing unit spread around 375 acres in which 25 have already commence the construction and six will start soon.

It is expected that the sales are showing up but when the open sale will begin Tata Nano sales will take a rise. Currently the orders are only to fulfil the present requirements.
Read More on : Tata Nano price