Tata Nano, small car big dreams where surging for quite a while now with the car fetching decent sales figure over the last six months. However, the tables seemed to turn last month where Nano sales figure have dropped below the 10 k mark with the hatchback just managing to clock in 8,028 unit sales. Ergonomically, this is a good 20% drop from the sales number that Nano scored last month. While the jury is still out whether Nano sales will go further or not from here but Tata Motors officials are confident about Nano's capability to manage above 10k monthly sales.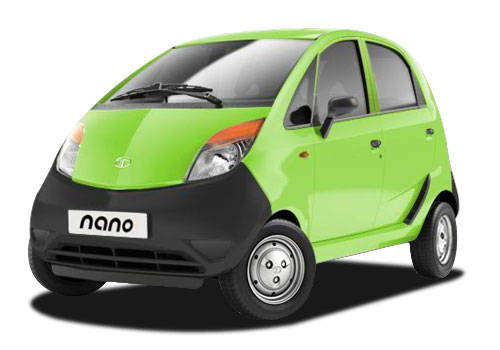 Tata Nano diesel trim is at the testing stage, and could be rolled a year later; the diesel variant is expected to be the volume grabber as the car will be the most frugal car in the world with a mileage of 40 kmpl. As the diesel Nano is almost a year away, in between to keep the show going Tata might slip in the CNG Bi-fuel Nano variant, which was unveiled at the Delhi Auto Expo; albeit it is only going to be a nice proposition for the urban India where CNG dispensing network is fairly developed.

Tata Nano will come with some major changes bodily, including the open able hatch seen in the conventional small cars and all new front & rear bumper design. Nano was given a makeover around the end of 2011 and introduced in the form of a 2012 version, the car came with multitude changes including major changes in the engine arena. Tata Motors is also rolling out Nano to next-door countries and eyeing to open up a facility in Indonesia, which is again a key market. Figuratively, Tata churns out 1,50,000 Nano a year i.e. 12,500 units every month from the plant in Sanand, Gujarat, to make Nano a feasible product monetarily. With the CNG and diesel variant, the Indian car maker is hoping to amplify these figures, and who knows may be Tata can achieve what it is eyeing for!
Read More on : Tata Nano review