The Indian auto market is surely buzzing with new launches and facelifts. But the segment that has maximum action at present is the SUV segment. A glance at the latest happenings of the week.
Renault Duster launch just a few weeks away
The SUV market in India is set for some aggressive competition and Renault Duster will soon play a major role in challenging the mighty players in the sector and also the newbies that are lined up for their launches.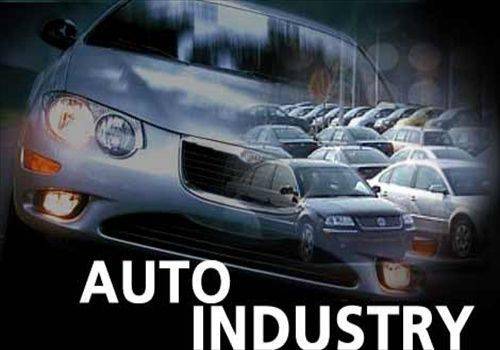 Tata's Full Throttle Blazes Rajasthan
The motorsports division of Tata Motors, the Tata Motors Full Throttle launched the Blaze de Rajasthan, a competition which was based on 1-day Time-Distance-Speed format where total 55 teams registered. The next initiative would be flagged off on 22nd June in New Delhi.
Mahindra XUV500 registers 7200+ bookings within just 2 days of re-opening
It seems Mahindra XUV500 has become addicted to making news since its very launch. After the excellent response during the launch, once again the SUV has recreated the magic within the first 2 days after the opening of the second phase of bookings.
Audi Q3 gets 400 plus Bookings within 7 days
Audi India once again delivered a gem of a car in the segment. The recently launched Audi Q3 has created a buzz within a week, strengthening the Audi's position in the Indian auto market.
Maruti Suzuki's New Scheme: 'Roll the Dices, Beat Petrol Prices'
Maruti India has been known for being India's favourite and once again they have proved why. In times of such petrol price crisis, Maruti India is offering discounts on petrol cars and has also brought in initiatives like 'Roll the Dices, Beat Petrol Prices' where they are offering free petrol to a lucky few, up to 36 litres of petrol can be won on buying a new car.
Volkswagen Jetta Petrol Specs Revealed
In such times when petrol prices are rising, Volkswagen is all set to bring in the new Volkswagen Jetta Petrol. The eminent magazines and auto portals have finally got a chance to lay their hands on the car and experience it in person, and no doubt Volkswagen is once again all set to prove its mettle.

2013 Fiat Punto Caught Doing Test Runs
Fiat is all set to prove themselves and grab the same respect in India that they have globally. Along with Fiat's initiative to improve their services stations and increase their number of dealerships and after the facelift of Fiat Linea, they are now set for the 2013 version of the Fiat Punto. The facelifted version was spotted doing test runs on the Brazillian streets; can we expect it in India soon?
2014 Mercedes S Class to Hit the Showrooms Next Year
After the ruckus that Audi is creating, Mercedes India is rolling up its sleeves for the Indian markets. After the recent launch of Mercedes Benz C Class AWG, Mercedes S Class might hit India in 2014. Meanwhile is Mercedes Benz planning surprises just like their rivals or not?
Tata Safari Storme Coming in July. Some Unknown Facts Revealed
The most awaited SUV of the year, Tata Safari Storme is finally all set for its launch in the market within next few weeks. Will it help Tata Safari retain its position with the new version?
BMW Launching the Sixth Generation 3-Series on July 19th
BMW India is now ready to launch its generation next 3-series car, which has been code named as F30. The company has said to be bringing it in on the 19th of July, 2012, which is going to compete with the likes of Mercedes Benz C class, Volvo S60 and the Audi A4.
Ford Fiesta Hatchback will come later, EcoSport is the first priority
There were rumours that Ford will soon be launching the hatchback version of its most successful sedan car Fiesta, but our sources have confirmed that their first priority is Ford EcoSport, so they have put the Fiesta-hatchback project on hold for right now.
Mercedes-Benz launches the C250 Performance Edition
This has been amongst the biggest news for this week, Mercedes Benz has brought in the performance edition of its C-Class 250 Avant-garde, which has been priced at Rs. 34,62,609 (ex-showroom, Mumbai)
2013 Honda Civic Coming to India
Honda has recently unveiled the generation next model of its one of the most successful projects, Civic in Thailand last month. This has been the 9th generation Honda Civic, which has in fact had come up with some considerable changes both in exterior and interior. The new Honda Civic's petrol version is likely to launch in India soon, and later we may see a diesel variant too coming in.
Maruti Suzuki Alto crosses the 20 lakh sales mark
Maruti Suzuki alto has been one of the most successful cars, India has ever produced in terms of sales volume. Recently by achieving the milestone of selling its 20th lakh unit, Alto must have left a serious question in front of MSI, that will they actually be able to produce a perfect successor of this vehicle, which they are planning to bring in soon to India.