The grapevines surrounding the Japanese auto giant, Suzuki suggest that the company is going to render a facelift to the favorite global entry-level hatchback Alto/A-star. This speculated facelift is not a complete model change and hence could be different for different countries. Recently a revamped version of Suzuki alto was caught in lens in China; it sported a bunch of upgrades on the outside. Both the front and the rear ends have undergone redesigning; the headlamps, the taillights and the bumpers (front and rear) all have been updated with a more contemporary look. On account of these changes the car is looking little more grown up than the current bug-eyed version. It is hoped that this Maruti A-Star hatchback facelift is not limited to the car market of China.
No clarity on the refreshed interiors of the A-Star has surfaced but what needs to be considered here is the face that this best-selling entry-level hatchback received a mild face-lift in the form of a split seat and beige trimmings, a few months ago. This small wonder goes by the name of Suzuki Celerio in some markets and by Nissan Pixo in the car market of United Kingdom. Despite its huge success in the foreign markets around the world, this car couldn't grab much attention and success in the Indian car market. Powering this car is the 1-liter 3-pot K-series engine which is highly spirited and fuel efficient. Other attributes working in favor of this car include its fun to drive kind of nature, eager handling and a coeval design. A-Star hatchback is badged as Alto for the developed markets and is also a replacement of the previous generation Alto.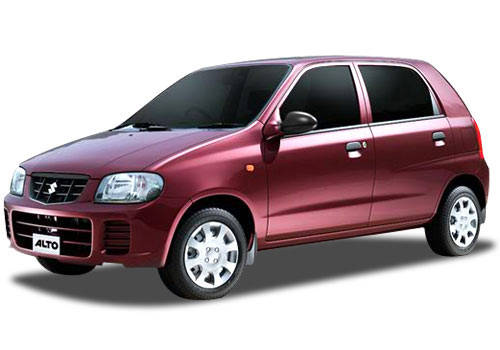 The previous generation Maruti Alto hatchback is still on sale in the Indian sub-continent and sits below the A-Star model. The new Alto hatchback christened as A-Star has more space than the original Maruti Alto. The reason why this car did not perform well on the Indian shores is because it can not be considered as value for money and this attribute is very important for any small car to taste success in India. With Maruti Suzuki India offering an attractive discount of around Rs. 30,000 on the entire variant range of fun-to-drive A-Star hatchback, the whole deal is worth a thought. This car also qualifies as the most inexpensive automatic car in India as it is priced well below the Hyundai i10 Automatic. The Maruti A-Star Automatic gets the better of Hyundia i10 Automatic in terms of fuel economy; the area where i10 automatic outpaces A-star automatic is the overall space and quality of interiors.
Read More on : Maruti A-Star price