Indian cricketers have all kinds of cars in their garages ranging from Ferrari to Mercedes SLS AMG to Hummer. Most of these expensive beauties have been bought by the cricketers themselves but many more have been either gifted to them or they won them in tournaments.

One of the most controversial and remembered incident is that of Fiat gifting Sachin Tendulkar his Ferrari 360 Modena. The car was caught up in an excise duty tussle and finally the government waved it off and Sachin got to keep his shining red beauty. Last year Sachin also got the keys to the Volvo S80 twin-turbo diesel. Sachin Tendulkar won the man of the series for his historic 200 becoming the first Indian batsman in the world to do so.
The five-cylinder state-of-art high performance 205hp and 420 Mm torque Volvo S80 was the best suited for such a spectacular knock. He also holds an Opel Astra won in a tournament in Sharjah very dear to his heart.


But Sachin is not the only one bestowed with rev happy cars, Yuvraj Singh – the cricketer with a playboy image – was gifted the Porsche 911 after scoring six consecutive sixes in the first T20 world cup against England. Fortunately, the 911 was not subjected to the kind of bottle necks that Sachin's Modena had to wade through. He also got a sum of Rs 1 crore for the match winning effort. He has won many others including the one during the India v South Africa, 5th ODI in Mumbai in 2005.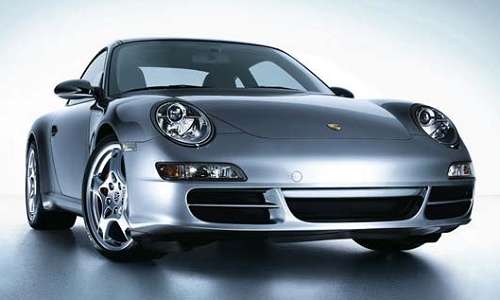 Another Indian cricketer to have won a luxury car in a tournament is none other than the former Vice Captin Virender Sehwag. He received the "Man of the Series" series award along for scoring 268 runs in the series and drove home a Fiat Linea.


And it is not just in the international tournaments that our players get lucky. Gautam Gambhir won the man of the match title at IPL T20 for scoring 63 runs and he was presented with the Maruti SX4. He scored 63 runs in 52 balls at Mumbai.


However, cricketers winning cars is not a phenomenon; nobody can forget the 1985 Benson and Hedges series when Ravi Shastri won an Audi. The pictures of a winner team India with the car are immortal memories.


Such pictures of our men in blue sitting on the roof, bonnet and boot of a car driving around the stadium never fail to enthral us. And in all likelihood they will never fail to grace the front pages of our newspapers and out wallpapers anytime soon.