There is a good news for Volkswagen Polo owners who can just head for their nearest VW dealer and fill their bag with new set of accessories for their car. Agreed that this might be a slight disappointment for the Volkswagen Polo fans who are anticipating all new model in a hope to head for an upgrade, but this is all Volkswagen is offering for the moment. The most evident change in the rich Volkswagen Polo fraught with accessories is the oodles and oodles of chrome every where right from the chrome outlined exhaust pipes, chrome strip in the rear and a rear spoiler which are seen in the displayed model at the Volkswagen's stall in Auto Expo.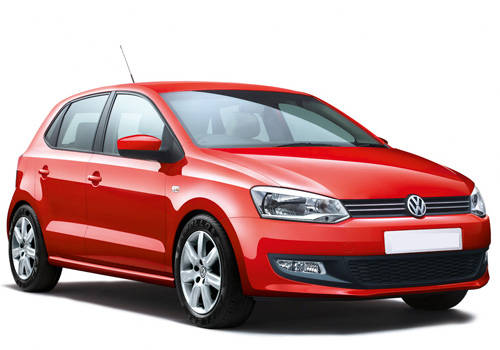 Despite certain changes on the exteriors of the car and a little to add in form of accessories, it was quite easy to make out that the Volkswagen Polo displayed at the stall was the Highline variant featuring the same 1.6 L diesel engine and absolutely nothing more to add to it. So, for a while it is just the accessory rich Volkswagen Polo until the auto major decides to introduce an all new version to keep up with the competition with the leading hatchback in the segment, Maruti Swift
But, Volkswagen Polo Highline variant displayed at the Expo was just to keep you informed about the slightest detail at the Auto Expo, when the focus was more on the new Volkswagen Beetle and new Volkswagen Touareg in its stall. However, Volkswagen didn't quite put up a smashing performance at the 2012 Auto Expo and it would have been, had it brought the Volkswagen Up! hatchback as promised. The Volkswagen XL1 concept was the prize winner for Volkswagen especially after it flaunted the 111 kmpl mileage numbers from the car powered by a 1.0 L diesel engine.
Read More on : Volkswagen Polo price in India