The BMW-owned British car brand MINI is known for the compact stature and design of its cars but unlike its name, the car brand is planning on keeping its portfolio large. At present this car brand has a total of six models traversing the roads all around the world; the number increase a bit if we consider the special editions, limited editions and John Cooper work models. MINI is working on an all new model which is according to this British marque is very crucial. If we are to believe the speculations and disclosed secrets then this car is the heir of the Cooper and will break covers somewhere by the end of the next year. This design of this speculated New BMW Mini Cooper is expected to exhibit a radical departure from the present versions and is also expected to carry more conventional appeal.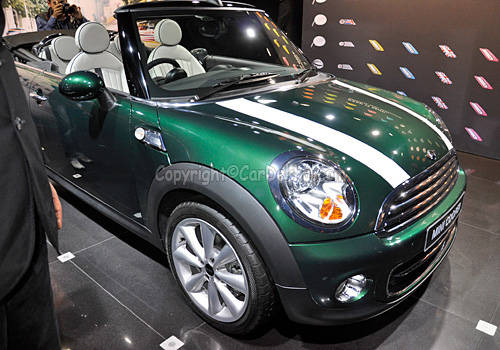 The MINI Zero Concept which is designed by the former designer Sonny Lim of BMW is slightly smaller than the MINI Cooper and slightly longer than the MINI Rocketman which has been cancelled; the zero concept measures 140.6 inches from end to end and breaks away from the present generation Cooper while maintaining the heritage of its nametag. This design philosophy of the Mini Zero Concept reflects sleekness, sophistication and smartness and is sure to retain the premium status while recapturing the roots of classic MINI. The Mini Zero Concept flaunts the oval-plated headlights, traditional Mini grille and on this traditional Mini design philosophy a bit of modern flavor is sprinkled. In addition to the body design the performance and overall driving experience of the Mini Zero Concept has also been given extra attention.
There will be minimal changes in the drivetrain from the MINI of yesteryears and when this will be combined with the smaller body-frame, improved performance and better fuel economy is sure to follow. Of-late, the brand has faced a bit of criticism on account of the so-called unflattering trendy extra models and special editions that are believed to be featuring blithe and neoteric design esthetics that are not suited for the key market of this car. BMW MINI needs a refreshed and uncomplicated approach so that it can regain its lost track and position in the premium car segment and buyer's garages which it is losing to other big players like Audi and Fiat. It is highly anticipated and hoped that the people in power at BMW and MINI decide to launch something that is even remotely similar to the MINI Zero Concept.