Japanese auto giant Nissan has entered into a partnership with Ashok Leyland for the development of a new entry-level small car for Indian market which will fall in the range of Rs. 2 lakh to Rs 4 lakh. The small car is expected to launch in the domestic market by 2014. At the Geneva Motor Show 2012, Nissan's Executive Vice President - Andy Palmer, mentioned that Nissan is working on the development of multiple options of entry-level vehicles for the Indian car market. At present, one car is being developed with the engineering department of Ashok Leyland and will be launched by 2014, he added. Mr Palmer also mentioned that this car will be competitively priced in the volume-driving bracket of Rs 2 lakh-Rs 4 lakh. He however, did not comment on engine specification or other features of the car.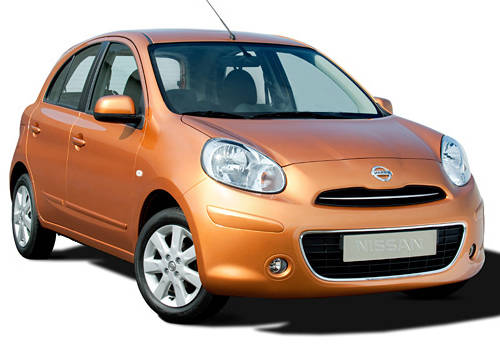 See More Nissan Micra Pictures Read More on Nissan Micra
Nissan and Ashok Leyland have a joint venture for producing light commercial vehicles for the Indian market. Ashok Leyland, in past, had commented on its relationship with the Japanese firm to be limited to the commercial vehicle space only and it would not enter the passenger car segment. Nissan, at present sells only 'Micra' in the small car segment in Indian car market. The car is available in both the petrol and diesel variants. The Nissan Micra price in India ranges from Rs. 4.14 lakh to Rs. 6.26 lakh (ex-showroom Delhi).
Read More on : Nissan Micra price