The Japanese car maker, Nissan is ruminating over a new sports car that might sit below the current 370Z which luckily, is available in the Indian sub-continent. If every thing goes as planned then this new car would make owning a sports car easy on the pocket. Nissan 370Z is a low-priced two-seater sports car that competes with the Mitsubishi Lancer Evolution-X and Audi TT in India. Imagine what would a sports car smaller than the 370Z both in terms of prices and size, do to this segment; it would definitely breed a new, affordable and high performance niche segment.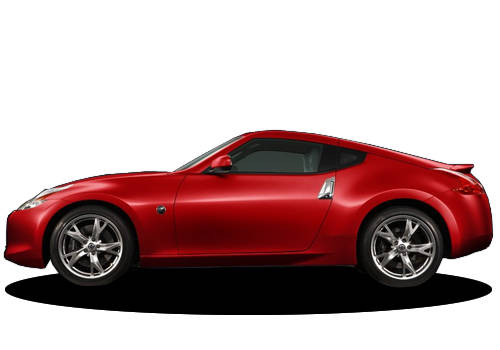 See More Nissan 370Z Pictures Read More on Nissan 370Z
This probable move of Nissan's seems to have been inspired by the other luxury brands like Porsche, BMW, Audi and Mercedes Benz who attempting at targeting young generation with new sporty entry-level cars. Nissan however, has not specified any time line for completing the creation of smaller sports cars. Another development taking shape at Nissan's end is the downsizing of the engine of 370Z sports car. Nothing has been made clear regarding Nissan's intentions on replacing the 370Z with smaller sports car or its intentions on retaining the 370Z and building new models. At present, Nissan 370Z is powered with a naturally aspirated 3.7-liter V6 engine that is capable of driving a peak power of 350 BHP and a peak torque of 374 Nm.
See More Nissan 370Z Pictures Read More on Nissan 370Z
In order to produce power and torque of this magnitude, a forced induction engine with lower displacement can also be used. Many sports cars across the globe are powered with a low capacity turbo petrol engine that produces high power and torque. If Nissan finalizes its decision of downsizing the engine of 370Z, the forced induction engine could be used to power the next-generation of Nissan 370Z and also the anticipated smaller version of this sports car.
Read More on : Nissan 370Z 2013